Estimated read time: 2-3 minutes
This archived news story is available only for your personal, non-commercial use. Information in the story may be outdated or superseded by additional information. Reading or replaying the story in its archived form does not constitute a republication of the story.
Alex Cabrero ReportingThe mayor's race in Eagle Mountain has become a little bizarre.
Eagle Mountain is a small city that's become known for its politics. Now, an ad in yesterday's newspaper there is confusing a lot of voters.
Newspapers run political ads all the time, but not many are like this one.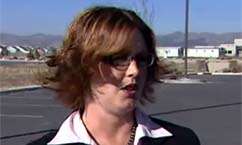 Heather Jackson is running for mayor in Eagle Mountain. An ad in the town's local paper shows "Great Marriage" under her picture. Under her opponent, Richard Culbertson's picture are the words "Been Divorced."
Jackson said, "It's so sick and distasteful. It's just disgusting, and it's not something we need to be talking about."
Jackson says although the ad appears to be an attack on her opponent, she didn't do it. Rather, she thinks her opponent did it in a reverse-psychology sort of way.
"It seems to me this is their way to attack them, through me, by doing it themselves," Jackson said.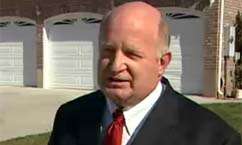 So we asked Culbertson about it. "I have no idea who did it," he responded.
He says he first saw the ad when the paper came to his house. He was shocked.
"You kind of wish it didn't happen that way. I don't think it's necessary," he said.
Jackson held a press conference this afternoon, during which her friend and city councilman, David Lifferth, showed the results of his investigation. Using the original e-mail sent to the paper in which the ad ran, he found a name that he says links to Michael Karr. Karr is an adviser to Culbertson.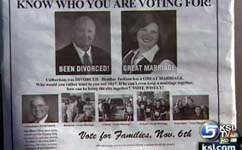 But Karr says it wasn't him, and that name could've been left on any computer his business sold recently.
"I believe his team did this, absolutely," Jackson said.
So when you break it down, one side is telling the truth, which obviously means the other side isn't. There is another truth: "It's dirty politics," Jackson said.
Culbertson agree, "Yeah, I would say that's dirty politics."
In three days, voters will decide.
"Timing is very coincidental, exactly," Culbertson pointed out.
"We want to be done with all the bad stuff," Jackson said.
Even with his investigation, councilman Lifferth admits they still don't know for sure who placed that ad. With election day quickly approaching, it's likely the author won't be known anytime soon.
×
Most recent Politics stories