Estimated read time: 2-3 minutes
This archived news story is available only for your personal, non-commercial use. Information in the story may be outdated or superseded by additional information. Reading or replaying the story in its archived form does not constitute a republication of the story.
Ed Yeates Reporting A Salt Lake woman has become the first Utah patient to get a new disc implant in the upper part of her spine in her neck. The implants were approved by the FDA only three months ago.
We've had disc replacements for the lower part of our back, the lumbar region, for the past two years, but never for the upper, narrower park of the spine in the neck.
The only visible sign of surgery on Tammy Keyser is a small 1-inch scar on her neck.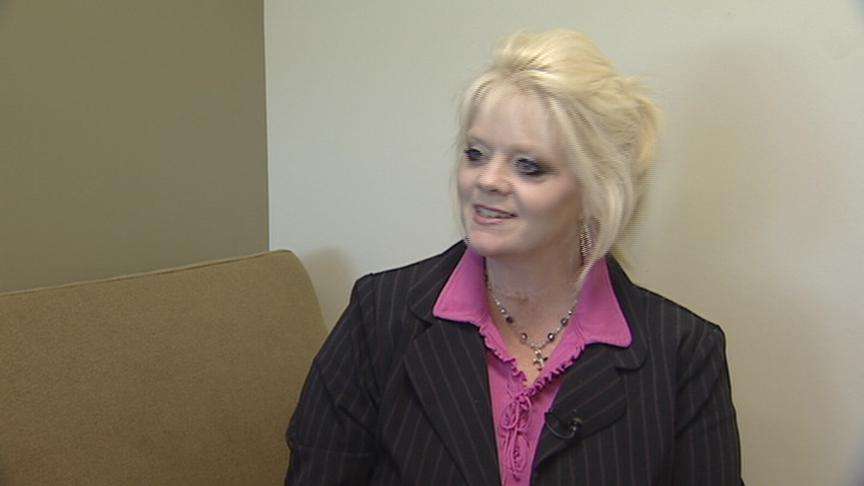 A herniated disc in the C5-C6 region of her spine was pinching the number-six nerve, sending severe pain and numbness down her arm. At the time, Tammy didn't have many options. "We tried the cortisone. We tried different options that didn't work. Pretty much fusion is the only option I thought I had at this point," Tammy explained.
Instead, Dr. Armen Khachatryan at Jordan Valley Hospital implanted a new FDA-approved disc designed specifically for this region of the spine.
Through an incision in the front of her neck, they cut and removed the ruptured disc, polished and tuned up the bone on either side, and then filled the void with a movable ball and socket metal disc that allowed the two segments of her spine to move independently.
Tammy had the replacement procedure in a surgical suite. It took about two hours, and she spent the night and went home the next day. "I went and saw her the same day in the hospital," Dr. Khachatryan explained. "By later in the afternoon, she was sitting comfortably. Her arm pain was completely gone. She had a little bit of soreness in her neck where we did the surgery. By the next morning, she went home and she went back to work within 10 days."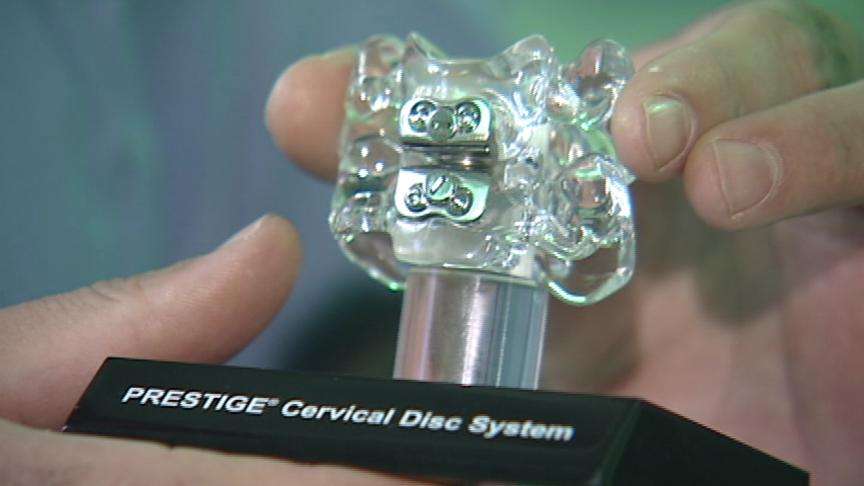 How quickly medical technology changes! Six months ago, Tammy's spine would have been fused. With this new disc does she lose any mobility? "I don't think I've lost any. I don't think I have any restrictions, nothing, I just felt like they gave me back my life again," Tammy said.
In earlier performance tests the new disc went through 20 million movement cycles with no apparent wear and tear. So, Dr. Khachatryan says the replacement should last Tammy's lifetime.
×
Most recent Utah stories