Estimated read time: 2-3 minutes
This archived news story is available only for your personal, non-commercial use. Information in the story may be outdated or superseded by additional information. Reading or replaying the story in its archived form does not constitute a republication of the story.
NEPHI — Criminal charges have been filed against a man who shot and killed his brother during a Yuba Lake camping trip on Memorial Day.
Cameron Charlton died when he was shot in the head by his older brother after what police said was a night of heavy drinking. After waiting several days to give the family time to grieve, Juab County Attorney Jared Eldridge Friday filed manslaughter charges against Eric Charlton.
"As you can imagine, this has been very emotional for the family," Eldridge said.
The county attorney was left to make what he says was an agonizing decision: deciding what charges Eric Charlton would face for firing a Colt .45-calibur handgun that left his 17-year-old brother dead.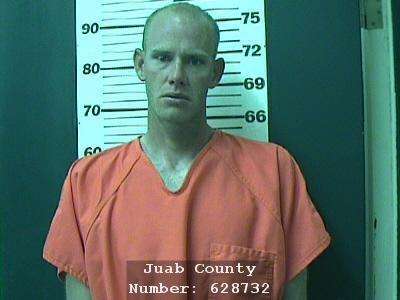 Eldridge personally met with the family on Wednesday and found them to be emotionally conflicted. "On the one hand, they've lost a son; on the other, there is a son who is looking at potential charges, and that is very difficult for them to come to grips with too," he said.
It was after 3 a.m. May 28 when the 911 calls started coming in. The Yuba Lake campground quickly became a frantic scene full of confusion, after a night of drinking.
"He's been shot in the head," Eric Charlton's wife, Julianne Charlton, told the 911 dispatcher. "I don't know if he's still breathing. He's not moving at all."
Her young brother-in-law was pronounced dead at the scene. An autopsy found Cameron Charlton's "cause of death to be a contact gunshot wound to the head."
"Certainly alcohol and firearms are a recipe for disaster, and in this case it was," Eldridge said.
While Eric Charlton now has to live with the tragic loss of his brother, prosecutors believe he also has to be held accountable for causing the teen's death. He's currently free on bail but will face up to 15 years in prison if convicted.
"Mr. (Eric) Charlton was obviously very distraught at the scene," Eldridge said. "But at the end of the day, we felt like a charge was justified — and that decision was not made lightly."
×
Photos
Related stories
Most recent Utah stories