Estimated read time: 2-3 minutes
This archived news story is available only for your personal, non-commercial use. Information in the story may be outdated or superseded by additional information. Reading or replaying the story in its archived form does not constitute a republication of the story.
Courtney Orton and Tom Callan Reporting As of today, all Ogden residents are required to have a working carbon monoxide detector in their home. It is part of a city ordinance aimed at saving lives from the silent killer.
Ogden officials are taking this really seriously. Carbon monoxide is an odorless, tasteless and invisible gas, making it very dangerous. In fact, carbon monoxide poisoning is the most misdiagnosed condition at hospitals.
Because of the danger, Ogden firefighters have carbon monoxide detectors strapped on their medical bags when they go out to calls.
The fire department says it has distributed close to 7,600 detectors, so far, selling them for about $8. They believe everyone should be able to get one. "The bottom line is, we just want a CO detector present because we don't want anymore unnecessary illnesses or fatal situations occurring in our community because of carbon monoxide poisoning," explained Fire Chief Mike Mathieu.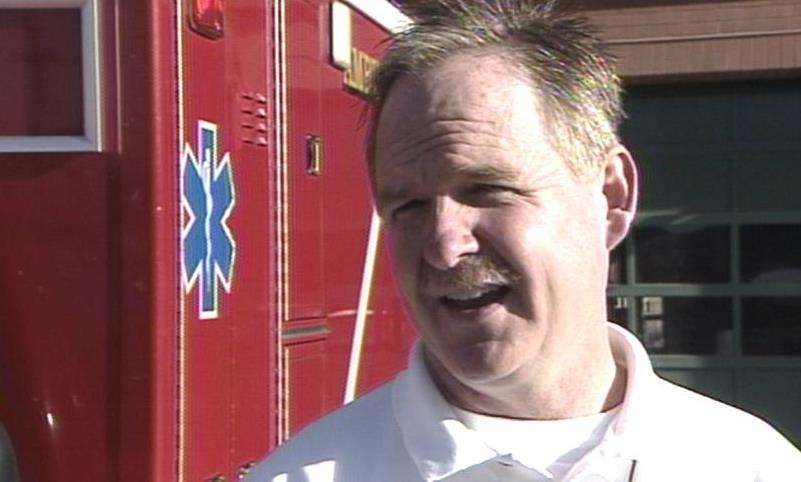 Poisonings happen mostly in the winter from furnaces and other heating devices, but they also occur all year long from things like water heaters and outside barbecue grills.
Ogden officials believe that more than one-fourth of all Ogden homes currently have a carbon monoxide detector, and they're very optimistic more and more homes will start getting them.
The detectors go off before you have a problem, and as of 2005, all new homes are required to have one. Ogden is only about the 20th city in the nation, and the first in the state of Utah, to require detectors in all homes.
If you don't have a detector in your home now, you can buy one at the store for about $20. You can also get devices that detect both smoke and carbon monoxide.
Ogden city will start issuing written notices of violation today if you don't have one. They'll give you 10 days to get one, and then you'll be given a $50 ticket. If you then get a detector within 30 days of the ticket being issued, Mathieu says the fine will be dropped. Bottom line: they want you to have these in your home for your own safety.
There are also a few rules to follow to avoid being a victim of carbon monoxide poisoning: First, never warm up your car inside your garage, regardless of whether the door is open or closed; have all fuel-burning household items--such as furnaces, water heaters, wood stoves and ovens--checked each year to make sure they are functioning properly; never use charcoal or gas grills in enclosed areas; and never run fuel-powered equipment indoors.
×
Most recent Utah stories