Estimated read time: 2-3 minutes
This archived news story is available only for your personal, non-commercial use. Information in the story may be outdated or superseded by additional information. Reading or replaying the story in its archived form does not constitute a republication of the story.
Keith McCord Reporting If it hasn't started already at your house, it won't be long before the doorbell starts ringing with children in costumes seeking candy, but Halloween isn't restricted to kids.
A lot of professional, power-suit-wearing, coat-and-tie-type folks went to work looking a bit different than they did yesterday, but they were still doing their jobs as normal.
Little children have a blast at Halloween, and why not? They put on fun costumes and collect as much candy as they can. Some of us never outgrow it and, even as adults, come up with some creative looks.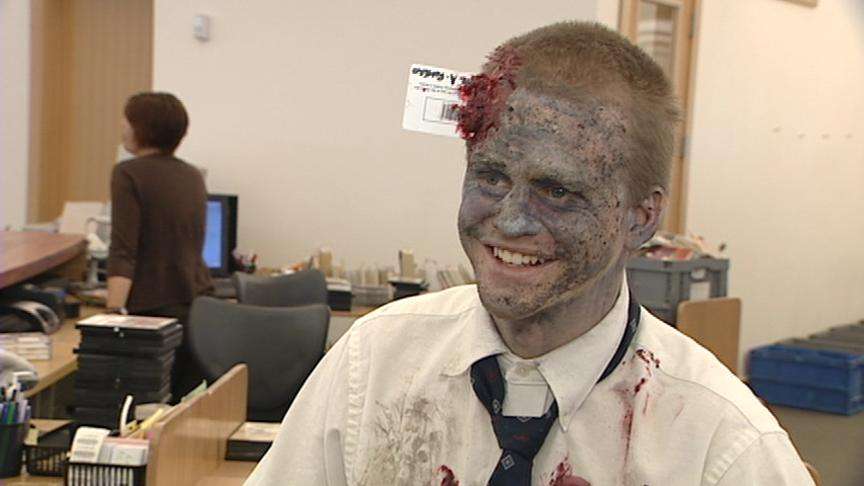 KSL News dropped by several businesses around town today and found lots of people, some looking goofier than others, going about their normal workday routines, sort of.
The crew at Red Rock Brewery went all out today. The folks at the ticket office at EnergySolutions Arena were all dressed up, too, and no one was wearing a Jazz jersey.
At the main Salt Lake City Library, employees in the children's section took on a "Wizard of Oz" theme. Dorothy was busily putting books in their place.
On the main level, there was a window-cleaning ostrich and a guy with a library card embedded in his head. Customers loved it.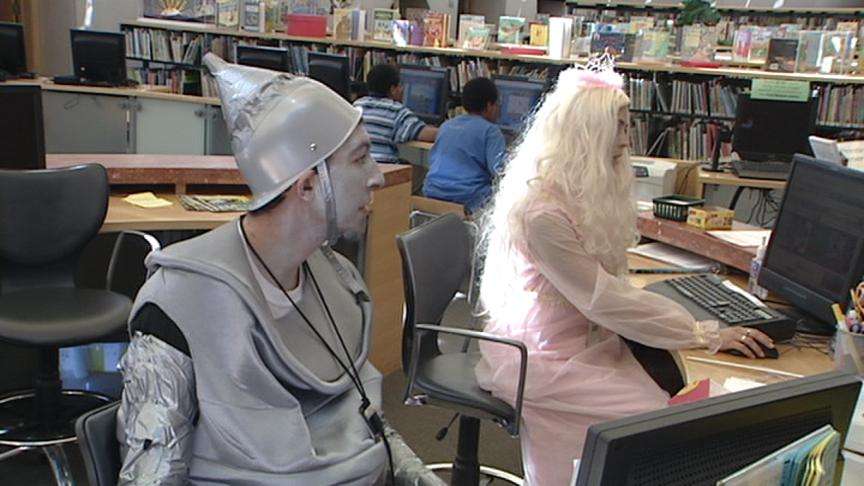 Omniture, a software technology company in Orem, had its annual employee Halloween bash today. Each department has a theme, and everyone takes part. You're definitely an outcast if you don't dress up here. "It's actually gotten kind of out of control, to be honest with you. Every year it's a little bit more than the previous year," CEO Josh James said.
From computer techs to bank tellers counting money, a lot of folks had fun today.
Oh, and speaking of banks, Halloween is the only day you'll seen signs on the front door asking you to remove your mask.
And what about my costume? I'm a news reporter. Kinda dull, huh?
×
Most recent Utah stories