Estimated read time: 2-3 minutes
This archived news story is available only for your personal, non-commercial use. Information in the story may be outdated or superseded by additional information. Reading or replaying the story in its archived form does not constitute a republication of the story.
SALT LAKE CITY — Debris on the road isn't just an eyesore. It can be dangerous too. A crash in Box Elder County Monday night proved just how dangerous it can be.
Forty-six-year old Royce Munns was on his 82 Suzuki, when he hit a mattress on I-15. His mangled bike, which caught on fire, lay on its side next to the tattered mattress that shouldn't have been there.
Related:
The UHP is looking for the person who lost that mattress. Troopers said hundreds of crashes are caused by road debris every year, with 189 crashes this year alone. KSL Photographer Jen Pilgreen and reporter Sandra Yi nearly crashed Tuesday while swerving to miss a big piece of plastic on I-215.
"This is a fatality that shouldn't have happened," said UHP Cpl. Todd Johnson. "Obviously, (the mattress) was being hauled by somebody. It should have been securely fastened to the vehicle."
The UHP said vehicles lose their loads often. The Utah Department of Transportation showed takes pictures of some larger litter. A fridge, a stroller, a toilet - even a shed.
"A lot of different items out there and we found them all," said Robert Hull.
That's what's led to hundreds of crashes in Utah in recent years. UDOT officials said that debris on the road causes an average of 500 crashes a year. There have also been two deaths since 2010, including Monday's fatality.
That's why UDOT launched the "Litter Hurts" campaign. The goal is to raise awareness and prevent accidents.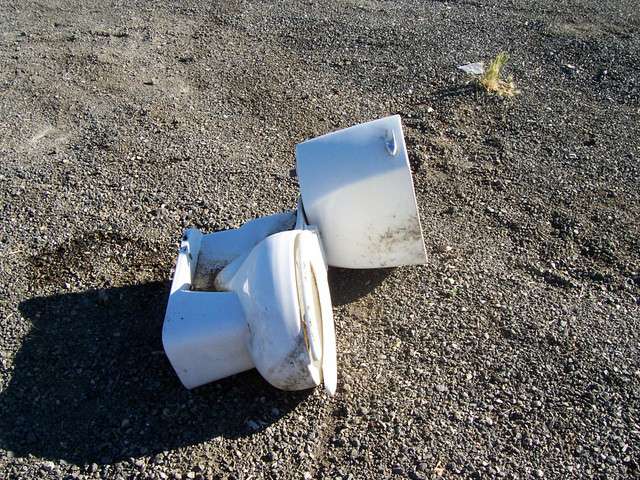 "In the past, people would deliberately throw litter, little cups and stuff, out of their vehicle. Now what we're seeing is unintentional loss of cargo," Hull said.
In Salt Lake County this morning, we saw a cabinet, flower pot and a thermos. A UHP Lieutenant also got a call about a mattress on I-215. Someone had picked it up before he got there.
"This is not uncommon for an everyday call. We get ten to 12 calls like this a day," said Lt. Steve Winward.
The UHP will do what's called a slowdown, to slow traffic so a trooper can pick up debris. But that can put troopers and drivers at risk. They say the solution is easy: Secure your load.
The UHP said failing to secure your load is a misdemeanor. But in the case with the mattress, the driver could face more serious charges.
×
Photos
Related stories
Most recent Utah stories