Estimated read time: 2-3 minutes
This archived news story is available only for your personal, non-commercial use. Information in the story may be outdated or superseded by additional information. Reading or replaying the story in its archived form does not constitute a republication of the story.
Lori Prichard and Randall Jeppesen Reporting A community grieves tonight after an avid hunter was accidentally shot dead by his 9-year-old nephew.
"It's an accident. Accidents happen. Everybody knows it was an accident," a friend of the family said.
Chad Gillman, 51, loved the outdoors and loved to be outdoors, hunting, riding horses, and camping. On Sunday Gillman, his brother-in-law and 9-year-old nephew were in the fields near Gillman's home in Benjamin, hunting geese. But something went terribly wrong.
We're told that Gillman's nephew slipped, causing his shotgun to go off. The blast hit Gillman in the stomach at close range.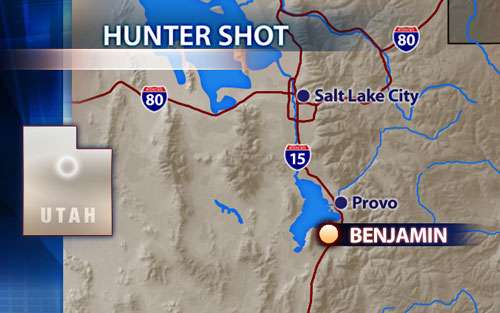 "They were relatively close together as they were hunting," explained Utah County Sheriff's Lt. Dennis Harris.
Gillman was rushed to the hospital but was pronounced dead an hour later.
"Our heart really goes out to this family. I can't even imagine what they're having to deal with right now," Harris said.
Friends and neighbors tell us there is no animosity because they say there are two victims here -- the nephew and, of course, his uncle.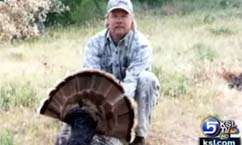 To say Chad Gillman loved to hunt is almost an understatement. Friends say he loved the outdoors and understood its dangers.
Neighbor Kurt Madsen said, "He's a very safe person. His family is all safe about what they do. That's why everyone is in awe. It's one of those things you'd never see or expect to happen. My heart goes out to them."
Those we spoke with said Gillman had a big heart and reached out to friends and neighbors.
A friend, Ryan Jensen, said, "I don't think there was anybody in this community who didn't like him. He was always looking out for you. [He was] just a super great guy."
Madsen says the community started to depend on Gillman.
"Everybody calls him the mayor because he's out driving around looking out for other people," he explained. "You couldn't help but get to know him in a hurry. He's just that kind of person. He'd pull in and talk to you all the time. He'd give you a hand if you needed help."
Now family and friends are trying to help Gillman's wife through this tragic accident. They're also trying to help the boy who, by accident, killed his favorite uncle.
"I hope everything goes well for their family. Our hearts go out to them."
The Utah County Sheriff's Office tells us that the 9-year-old boy did have a hunting license and had gone through hunting safety training. Charges will not be filed in the incident.
Two years ago the state legislature dropped the age limit for small-game hunting licenses. That age limit used to be 12, but now there isn't one.
×
Most recent Utah stories