This archived news story is available only for your personal, non-commercial use. Information in the story may be outdated or superseded by additional information. Reading or replaying the story in its archived form does not constitute a republication of the story.
LOGAN — A Cache County woman is proving it's never too late to get an education. She just graduated from Utah State University at 98 years of age.
Twila Boston never quite got her bachelor's degree because life got in the way. She had only a few credits left so the college of Humanities at USU, helped her finish a degree in American Studies. She walked with the class of 2012 last Saturday.
Boston has several younger Aggie alumni in her family. "It was expected of us in our family to get an education," Boston said.
She just never got around to getting her diploma until now because she took on a career in taking care of others.
"When you're a nurse, you're always a nurse," Boston said.
One history project later, she finally got to wear that cap and gown.
"I tell you, I had to be forced to go there. They told me they wouldn't send me my diploma if I didn't come," she said.
The moment was exciting, at least for the college of humanities and social sciences. Boston is the university's oldest graduate on record. You can imagine why professors coaxed Boston into walking the walk, even though she would have preferred to get the diploma by mail.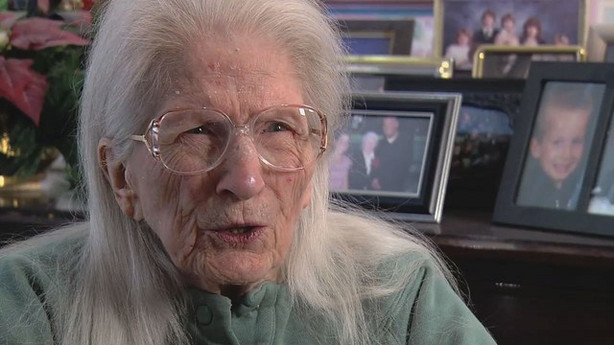 The event brought several family members, some coming all the way from the east coast to show their support. But she doesn't think that he graduation is that big of a deal, though many people seem to.
"I think it's stupid. Everybody graduated, they had three sessions of graduates up here," she said.
That's a graduating class of more than 3300. Boston said she shouldn't be seen as any more special than the rest of them. She finished that degree for one simple reason: She loves learning. She said she'd keep taking classes if she could.
"Yeah. Why not? All I do is read," she said. "Somebody asked me what I read, and I said, 'everything.'"
Her advice for fellow grads is fairly simple. "Go out in whatever you want, in whatever you want to do the rest of your life."
Boston does have a challenge getting around. She said that's really the only thing keeping her from taking more classes. Since she only had a few credits left, professors allowed her to graduate by completing an oral presentation on American History.
×
Photos
Related Stories