Estimated read time: 2-3 minutes
This archived news story is available only for your personal, non-commercial use. Information in the story may be outdated or superseded by additional information. Reading or replaying the story in its archived form does not constitute a republication of the story.
HOUSTON — Jasmine Marks says she was just trying to enjoy dinner recently with several friends at the La Fisherman in Houston, Texas. Unfortunately, the service was less than stellar.
According to Marks, the wait staff was rude, their drinks didn't get refilled and they didn't receive their entire order. When the bill came, Marks said there was a problem.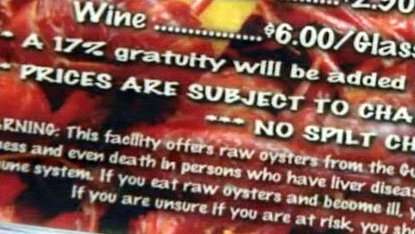 The restaurant added an automatic 17 percent gratuity because their party had more than five people in it, but Marks didn't feel like the staff earned the full tip so she asked to speak to a manager.
"We asked her, could the gratuity be removed? Could we give our own tip? She said it was part of their policy and there was nothing she could do about," Marks said. "If you're not satisfied with the service, you shouldn't have to pay gratuity."
The gratuity policy was clearly marked on the restaurant's menus, but Marks said when they questioned it the workers wouldn't let her or her friends leave; they locked the door and called the police.
"She was like, 'You have an unsettled bill and ya'll can't leave until you pay it,'" Marks said. "We paid our bill for what we ate, we paid the bill."
Marks said it was only the 17 percent tip they were questioning.
"She said, 'That's fine. If you don't want to pay the gratuity we have HPD outside,'" Marks said. "I asked the police officer twice, maybe three times, is it against the law if we don't pay the gratuity and he never gave me a straight answer."
The on-duty manager at La Fisherman Restaurant said they usually don't have a problem with people paying their gratuity, but admitted they have called police for this type of issue before.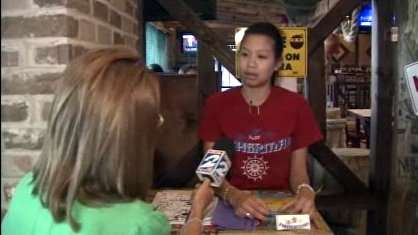 That action has gotten the attention of Houston's Better Business Bureau, who said they are now looking into the complaint. Dan Parson, president of the BBB, recommends customers know the restaurant's policies before they sit down for a meal.
"Consumers need to understand the policy going in," he said. "I mean every sign walking in the door. What credit cards do you accept, not accept? What are your hours? Seventeen percent gratuity for the six of you? If you don't like it, leave."
But his message to restaurant managers is this: "They call it the hospitality business, I know you love food, but you got to love the people who eat the food."
In the end, the family ended up paying the 17 percent gratuity because they wanted to avoid any further problems.
×
Related links
Most recent Features stories