Estimated read time: 3-4 minutes
This archived news story is available only for your personal, non-commercial use. Information in the story may be outdated or superseded by additional information. Reading or replaying the story in its archived form does not constitute a republication of the story.
OREM — MCR Recycling buys hundreds of pounds of used metal every day from people who want to sell it.
"We take any kind of scrap metal, from steel to iron, aluminum, copper, radiators," said Jodi Voorheis, an employee at the Orem company.
Most of those selling scrap bring in metal that belongs to them. But recycling companies also have their eye out for stolen metal.
"We look out for copper," Voorheis said. "It's the biggest thing."
Monday afternoon, a customer trying to sell some metal got the attention of Voorheis. "He came in with a load of scrap in his truck, miscellaneous steel, (and) dumped it out," she said.
What 30-year-old James Sroufe didn't know was that police had warned MCR that someone might try to sell some stolen metal. That's because earlier in the morning, a resident of a home near 1600 N. State Street in Orem said he saw him stealing from his yard.
"He ended up getting a partial plate and a good description of the suspect and the vehicle," Orem Police Sgt. Craig Martinez said.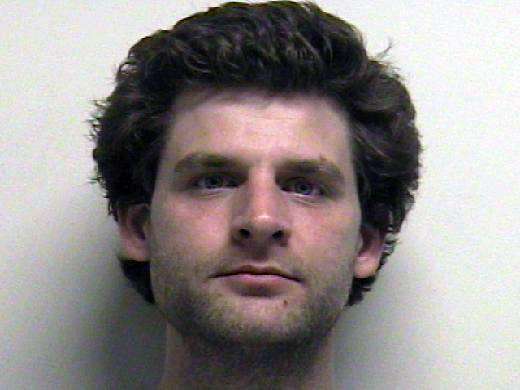 And when that truck, which also happened to be stolen, showed up to the recycling yard, Jodi Voorheis quietly got on the phone with the police. Surveillance video showed Sroufe walking away and then a police officer running after him.
And how much was that stolen metal worth? Twelve dollars, according to Voorheis. "So, they'll take anything and try to get rid of it for a little bit of money."
Martinez said that is the problem. Pocket change for the metal thieves and hundreds, even thousands of dollars in damage for the victims.
"Someone will go break into an air conditioner and steal the copper out of it when it causes $3,000 worth of damage for the homeowner, and yet they are going to get $40 and they don't care about that," Martinez said. "It's causing a lot of bigger problems than most people think."
Seven schools were targeted earlier this month. Granite High School had $2,000 worth of copper wiring stolen from its football stadium — which resulted in more than $27,000 of damage to equipment — and other copper thefts occurred at Brockbank Jr. High and Gourley Elementary.
The sprinkling system at Penn Elementary was vandalized in an apparent attempt to steal a $400 brass valve.
A chapel belonging to The Church of Jesus Christ of Latter-day Saints in Sugar House had $300 worth of copper stolen from its air conditioning units recently, causing the church to pay $34,000 to replace the tampered units.
The metal recyclers in the state do work with police departments. In fact, the website www.scraptheftalert.com allows police departments to post stolen items, which the recyclers can look for on a daily basis to discourage metal thefts.
Sroufe was booked into the Utah County Jail for investigation of theft of property, theft by deception, possession of a stolen vehicle and reckless driving.
×
Photos
Related links
Related stories
Most recent Utah stories