Estimated read time: 4-5 minutes

This archived news story is available only for your personal, non-commercial use. Information in the story may be outdated or superseded by additional information. Reading or replaying the story in its archived form does not constitute a republication of the story.

Richard Piatt Reporting

On October 17, 2007, KSL 5 Eyewitness News aired a report evaluating the truth of certain claims made in recent political advertisements. One portion of this report evaluated ads being aired by both proponents and opponents of Referendum 1. In the story, KSL took no position for or against Referendum 1, and no position either for or against Referendum 1 was intended to be implied by the story. Recently, an organization that supports Referendum 1 sent out a direct mail flyer quoting portions of KSL's news story as support for that organization's views about Referendum 1. KSL believes that the flyer implies that KSL itself produced, or was at least involved in producing, the flyer. This is not the case.

Indeed, the KSL Editorial Board has aired an editorial stating that it is opposed to Referendum 1. KSL strongly encourages all citizens to carefully and independently research this and other political issues before casting their votes at the polls.

Surely you've heard the claims, arguments and counter-arguments in the barrage of advertising on the issue of school vouchers. Tonight Eyewitness News has the first of a series of reports we're calling, "The Truth Test." We'll examine claims made in advertising on political races, and we'll do our best to give you the straight scoop.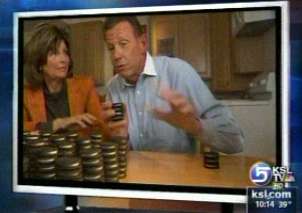 We think the best way to tell you how to vote on any issue or candidate is to get informed and let you reach a conclusion yourself. Sometimes that's hard to do when you're bombarded with ads designed to change your mind, which means it's time for a "Truth Test."
Pro-voucher ads say a 'yes' vote for Referendum 1 would be good for public schools, shrinking class sizes and allowing funding per pupil to go up.
One illustration of how it would work is in an Oreo cookie ad: "Now this student decides to take $3,000 in a voucher and go to a private school. The class size goes down, and we can allocate the remaining money on the students who are still there."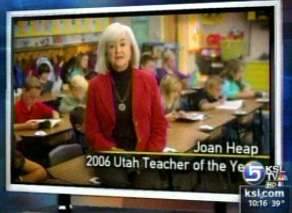 That's true, but the question is how much a difference it would make. State analysts estimate school districts would save between $2.4 million and $11.5 million in the first year. The overall public school budget is $3.5 billion, making that savings three-tenths of one percent, at the most.
The program includes a 'hold harmless' clause; which allows schools to keep the difference between the cost of the voucher and the average funding per student. During this five-year trial period, the program is an 'experiment.'
Again in an ad, Rep. Rob Bishop says the program would be good for public schools: "Referendum 1 would allow us to increase the funding for public schools."
Technically that's true, but all funding increases are for the Legislature to decide, and the ad leaves out that vouchers would be a net cost to the state as a new state program.
Vouchers use money from the general fund budget, not the education budget. Estimates are the net cost to the state would be $5.5 million in the first year. Those opposed to vouchers want to capture that money and apply it toward public education now.
That is what Utahns for Public schools mean when it had the 2006 Teacher of the Year in an ad saying, "Private school vouchers take resources away from public schools."
In a financial sense, that's false, especially in the short run.
Again, vouchers are paid for out of the general fund, not the portion dedicated for public schools; and the $5.5 million dedicated to vouchers---even if it were applied to the education budget---would amount to two-tenths of one percent of the overall budget.
This is a philosophical difference of how to spend tax money. It's true, as with any new program, no one knows for sure how it would play out. In anti-voucher ads those questions are cast as troubling questions: "Setting few if any standards for private voucher schools. Like no accreditation, no accountability for our tax dollars and no requirement teachers have a credential."
That's false. In fact, school accreditation, accountability and teacher credentials are spelled out in both voucher bills. That includes requirements for annual student testing.
What is true in the ads is that testing isn't administered by the state. The tests are sent directly to parents and compared with nationwide results. The bill also addresses teacher and school standards. Those include college degrees or professional credentials for teachers. Schools must have more than 40 students and meet certain criteria.
Anti-voucher foes don't think the standards are extensive or public enough.
The bottom line is: Vouchers is a new program, but there is a lot of fear of the unknown being used to persuade you. That doesn't diminish the genuine concern for the public school system, which is plentiful.
×
Related links
Most recent Utah stories