Estimated read time: 2-3 minutes
This archived news story is available only for your personal, non-commercial use. Information in the story may be outdated or superseded by additional information. Reading or replaying the story in its archived form does not constitute a republication of the story.
Sara Dallof Reporting Less than 24 hours after pledging an increased police presence in Pioneer Park, Salt Lake's police chief is making good on that promise.
Today was a dark and gray. Police say that usually means there's not going to be a lot of trouble here at the park. So, it was the perfect day to go visit neighboring businesses and talk about the park's challenges.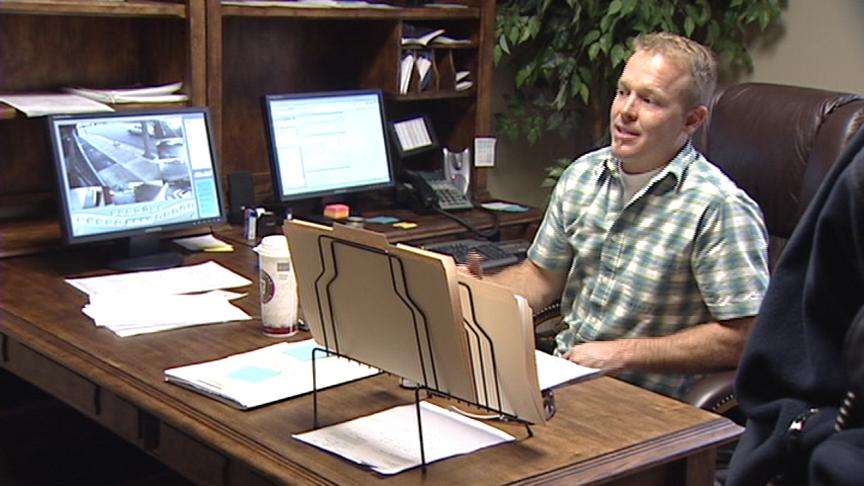 In twos and threes, the Salt Lake City Police Downtown Bike Patrol Squad went door to door talking to business owners about a new crackdown in Pioneer Park. And business owners were ready for them.
One owner volunteered to let investigators use his extensive surveillance camera system to track drug dealers.
The visits are promises turned into reality. Last night at a neighborhood watch meeting, Salt Lake's police chief vowed to make the meetings happen and to reshuffle assignments to put a larger police presence in the park. "You look at the number of arrests we've made down here. It is three times what we made last year," Police Chief Chris Burbank said.
That figure doesn't amaze Caputo's Market and Deli manager Matt Caputo. "I wasn't surprised to hear it. What I was surprised how in and out it is. They book them and they're out the next day doing the same thing," he said.
Caputo believes it may be time for legislators to step in and provide more funding for police and prosecutors, but he and other neighbors see last night's meeting, and today's action, as a step in the right direction. "We feel things will get better with the neighborhood acting cohesively," Caputo said.
For now, police throughout the city have been shuffled in order to double the number of bike officers assigned to this area of town. Police won't say where extra forces are coming from because they don't want criminals targeting those areas with fewer officers.
×
Related links
Most recent Utah stories