Estimated read time: 2-3 minutes
This archived news story is available only for your personal, non-commercial use. Information in the story may be outdated or superseded by additional information. Reading or replaying the story in its archived form does not constitute a republication of the story.
Lori Prichard ReportingAn abrupt about-face for Utah's once-hot real estate market. What was a seller's market is suddenly a lukewarm buyer's market, and that's bleak news for people selling homes in Utah. Prices are depressed significantly from what they were not that long ago, and experts predict that trend will continue into next year.
But experts say, if you can come up with at least 10 percent to 15 percent down, you hold the power to negotiate.
Tyler Wolsey has saved up, and now he's ready to spend. While visiting a home for sale, he checked out the backyard and the bedrooms. He can certainly afford to be picky and pick something at the right price.
Wolsey says, "I want to have a nice kitchen, and this one is really nice. I want to have some space to park my toys, my motorcycle. I want to buy a boat. I want to have a garage to store things."
Bryce Blanchard, a real estate executive, says Tyler can have all of those things and more. He says, "People with a lot of cash can go in and negotiate pretty feverishly on price points. But not a lot of people have a lot of cash, and Blanchard says that's part one of the problem.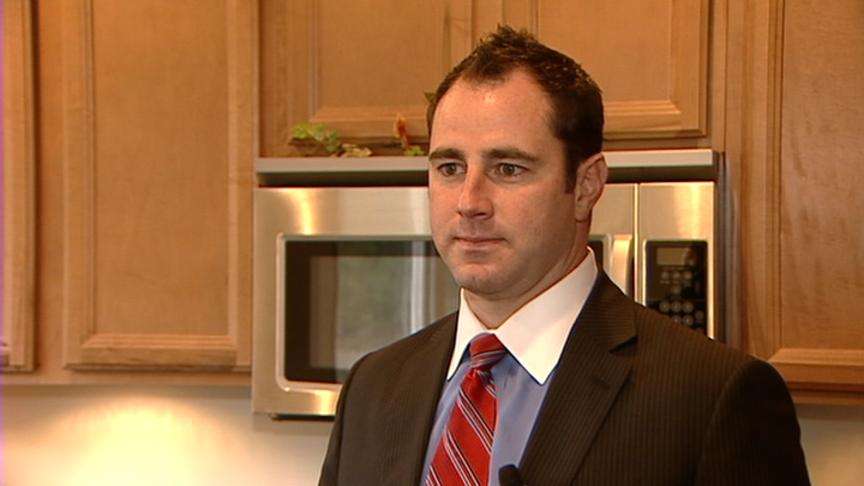 Part two is that builders are flooding the market with new homes. Blanchard says, "What we need to see happen right now is the supply of the new buildings and things coming on the market, we need to slow down in a big way."
Slowing down could build the market back up. Until then for sellers, there's the problem of price. Blanchard says sellers need to be flexible on their pricing right now.
The house Tyler is looking at is going for more than $340,000. That is too much for Tyler. He says, "I don't believe I would consider paying full price, especially for this house."
It's not clear if the house is a flip, but for investors Blanchard has a warning: Your flip could fail. He says, "Homes have either been built or bought by people who are just speculating at this point, hoping to flip them at a higher price point. So that's one of the main factors that's created the deterioration in pricing and the overhand of inventory."
Blanchard says speculating, a surplus of homes, and the debt market all have caused the so-called real estate bubble to burst.
But for buyers, listen up. Now may be the time to buy, but six months from now, the market could be even better. That's just something to think about.
×
Most recent Utah stories