Estimated read time: 2-3 minutes
This archived news story is available only for your personal, non-commercial use. Information in the story may be outdated or superseded by additional information. Reading or replaying the story in its archived form does not constitute a republication of the story.
Carole Mikita Reporting Millions of people work on their family histories, linking the generations. Now a Utah company is launching a new program that can take family lines even farther.
Ancestry.com has created an online DNA testing service that will help you trace your family's origins. Through DNA testing, you can learn the origins of that family line: where it began and where the various migrations of people settled.
"Lots and lots of people who have hit, in the genealogical terms, a brick wall or a dead end where they can no longer trace their pedigree; and DNA is a great solution to help those people potentially break through that dead end or brick wall to extend their family trees," explained Brett Folkman, vice president of DNA Ancestry.
Some people wonder about the "bad guys" in the family tree. Others have heard they are descendants of famous historical characters, kings and queens, or come from exotic locations. "A lot of people have what I'll call 'mythological' things in their family history, things that have passed down, but have been unable to be proven through traditional records. And using DNA is a good way to either prove or disprove some of those family legends." Folkman said.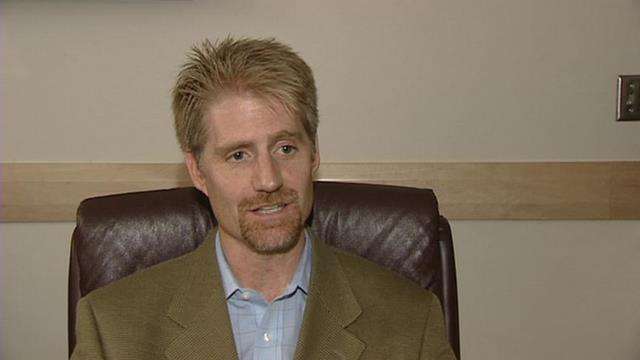 Here's how you do it. The kit that comes in the mail contains cotton swabs. Just put it inside on your cheek, go up and down, and rotate round and round for about 30 seconds. Then, put the three swabs in an envelope.
My DNA will follow my mother's line. My brother, Steve Mikita's, DNA will follow our father's line. Our swabs are off to the lab, and in a few weeks we'll see where our grandparents from Eastern Europe will take us.
The two tests range in price from $149 to $199. You can find more information on how to find your ancestors through DNA by clicking the related link.
×
Related links
Most recent Utah stories