Estimated read time: 2-3 minutes
This archived news story is available only for your personal, non-commercial use. Information in the story may be outdated or superseded by additional information. Reading or replaying the story in its archived form does not constitute a republication of the story.
Sandra Yi and Andrew Adams Reporting On the day a man was supposed to go on trial for sexually abusing two young girls, prosecutors dropped the charges.
Prosecutors didn't think they could convince a jury to convict.
The girls' family expressed anger about the turn in the case, calling it an injustice. Michelle Galloway, a relative of the young girls, said, "These children have not been protected by the state of Utah, by the prosecutors."
Galloway has a calendar that documents the time and place of each alleged sexual assault against the two little girls by 50-year-old Dan Kaighn. The girls' mother kept track of it. Galloway says, "This is imprinted in their minds and on their souls, so they will never forget entirely, and it has impacted every day of their lives."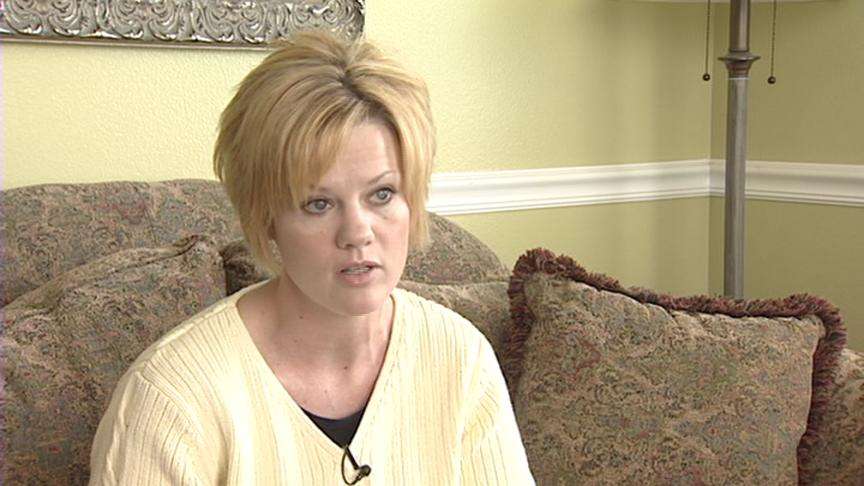 Prosecutors said the girls' stories became too vague when questioned by other attorneys; that's one reason they decided to drop the case.
Randy Kennard, with the Utah County Attorney's Office, says, "I would be the last one to say that it is not possible these crimes didn't occur. But we have an ethical responsibility to not pursue charges unless we have a reasonable belief that we can succeed in a jury trial."
The girls first told their mother they were being abused in 2002, but there wasn't enough evidence to pursue charges.
Two years later, a second investigation led to Kaighn's arrest. The case dragged on in court for three years. The girls' relatives say that made it hard for the girls, who are now 7 and 8 years old, to remember all the details.
Kaighn has always denied the allegations and passed two polygraph tests. Michael Esplin, Kaighn's attorney, said, "He's had trouble getting a job with allegations like this. His options are limited in terms of ... teaching is out."
He says Kaighn is trying to get his life back. The girls' family says they have no choice but to try and move on too. Their focus now is to protect them and other children.
Galloway says, "Unfortunately, we cannot trust what's beyond our reach, so we have to know where our children are, who they are with and what's happening to them."
Kaighn, who was once a teacher, is now working as a waiter in another state.
The girls' family has a protective order against him.
×
Most recent Utah stories