Estimated read time: 2-3 minutes
This archived news story is available only for your personal, non-commercial use. Information in the story may be outdated or superseded by additional information. Reading or replaying the story in its archived form does not constitute a republication of the story.
Sam Penrod Reporting Fish in the Provo River had a shock today. The Division of Wildlife Resources uses electrical shocks to measure how many fish are in the river and to check how healthy they are.
The Provo River remains one of the most popular fishing areas in the state, attracting people from all over to enjoy the its beauty. "This is one of the most popular stream fisheries in the state. If you look at the number of anglers per mile, it's as high as any river I could find in the West," said Richard Hepworth, aquatics biologist with DWR.
And to make sure there are plenty of fish for anglers to catch, the state DWR takes samples in the river. To do this, the biologists send an electrical current into nets, which helps them catch the fish and examine them. "It creates an electric field in the water. That temporarily stuns the fish, [and] gives us the opportunity to net them up until we can weigh and measure them and release them back into the river," Hepworth explained.
KSL News was with the biologists as they took two samples, one just below the Jordanelle Dam and the other along the river in Midway.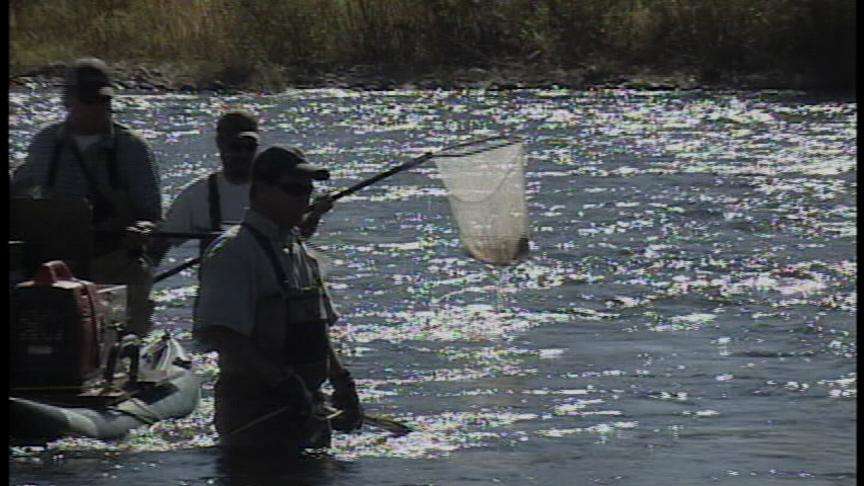 "This process helps to answer several questions, from how many fish are in the river, are they healthy, what size are they, are there enough, what types of species are they seeing, and is there a good balance of species in the river and fish sizes?" Hepworth said.
It's the kind of information that anglers who fish the river want to know too. "I'd be curious to know what kind of fish, how big they are. I sometimes catch two to three fish when I come," angler Kristin Egan said.
In all, the biologists are encouraged by what they found: some really good-sized fish. They will analyze the data collected today and then be able to come up with some population estimates for the river.
×
Most recent Utah stories