Estimated read time: 1-2 minutes
This archived news story is available only for your personal, non-commercial use. Information in the story may be outdated or superseded by additional information. Reading or replaying the story in its archived form does not constitute a republication of the story.
GRANTSVILLE -- Marlee and Lainee Vaughn hardly flinched when we showed up with the camera. When asked if they knew why KSL was there, Marlee calmly said, "Probably to broadcast it all over the world."
Seven-year-old Lainee and 9-year-old Marlee love visiting with those not so close to their age at Diamond Jane's Assisted Living Center in Grantsville.
"It makes us happy, and it makes them very happy," Marlee said. "We try to come every Sunday."
Ninety-three-year-old Florence McBride practices the piano every morning and looks forward to her Sunday visits with the girls.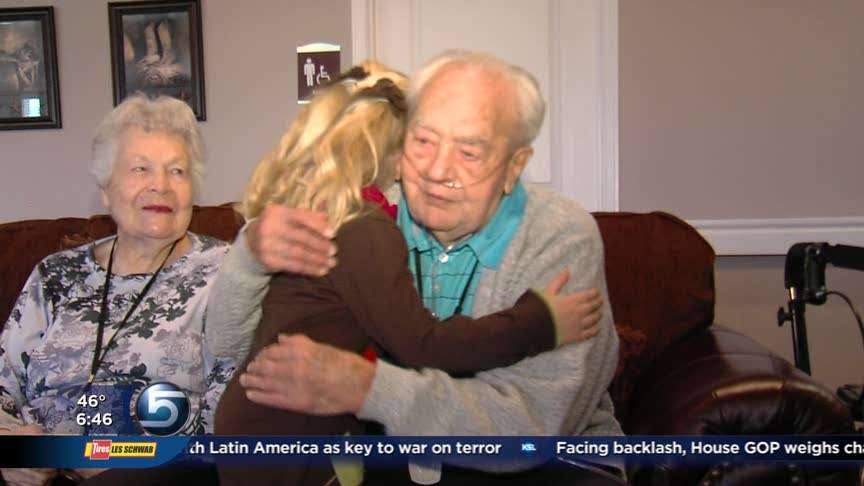 "They just come and they don't even know who we are. They aren't our grandchildren, and yet here they come and give you a hug. It's just really fun to have them come," she said.
The girls don't know a single resident personally but the idea was sparked by their father.
Their father, Aaron says he wanted to "have them come over here, give them a little opportunity to volunteer and show them service and how to impact somebody else, other than themselves."
And now, almost 2 years later, they continue to visit and bring joy to the residents.
Michelle Bolinder, RN at Diamond Jane's Assisted Living Center, said, 'These little girls, from the day they first started coming here, they would just put their arms around them and hug them like they really loved them."
To go along with the basket full of High Five goodies, the girls get to go shopping at 77Kids by American Eagle at the new City Creek all because they are doing the right thing and making a difference in the community.
×
Most recent Utah stories