Estimated read time: 2-3 minutes
This archived news story is available only for your personal, non-commercial use. Information in the story may be outdated or superseded by additional information. Reading or replaying the story in its archived form does not constitute a republication of the story.
Whit Johnson and Courtney Orton Reporting The search continues for a man considered to be armed and dangerous. Robert Douglas Preece was accidentally released from jail on a paper work error. Now, authorities believe he may already be back living a life of crime.
Authorities believe Preece is still somewhere in the Salt Lake area. In fact, he is being considered a possible suspect for committing two armed robberies in the last week.
Surveillance video from the First Utah Bank in Holladay shows a man with a handgun demanding money. Authorities say witness descriptions indicate Preece may have been that man.
The Salt Lake County Sheriff's Office is not calling Preece a suspect. But with Preece on the loose, the U.S. Marshals Service, who is considering him a high priority target, says he could be back to his old ways. "If, in fact, he did rob the bank, we wouldn't be surprised by it. They're going to go back to where they think they can get money the easiest," explained Michael Wingert, a supervisory deputy with the U.S. Marshals Service.
He explains, ""If you're a carpenter your whole life, that's what you're going to go back and do most likely. It's no different, and that's kind of the pattern we see in the criminal world also."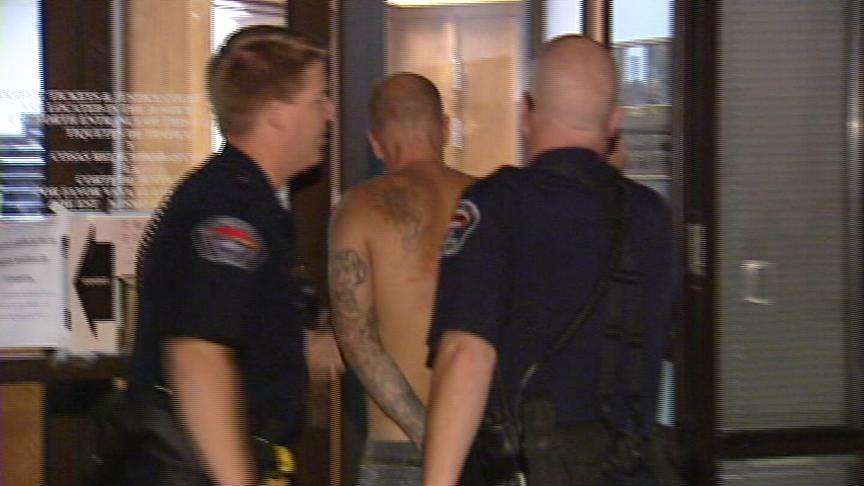 Preece was accidentally released from jail in September after he was picked up for a different robbery. Salt Lake County District Attorney Lohra Miller says they failed to file charges in time because of a series of communication breakdowns between the agencies that were involved. "Sometimes the information that you get has a typo or a mix up, and I'm not sure who exactly is to blame for this but it's unfortunate that it occurred," Miller said.
Preece has a history of violent crimes: theft, drugs, he was even convicted of killing a fellow prison inmate in the '80s.
The district attorney's office says they are in the process of purchasing a new computer system that will do a better job of highlighting dangerous criminals. They say it will help prevent mistakes like this from happening again.
In the meantime, authorities need to catch a fugitive, and their asking the public to report anything they may have seen or heard regarding the whereabouts of Robert Preece.
×
Related links
Most recent Utah stories