Estimated read time: 2-3 minutes
This archived news story is available only for your personal, non-commercial use. Information in the story may be outdated or superseded by additional information. Reading or replaying the story in its archived form does not constitute a republication of the story.
SALT LAKE CITY — Some are calling it a historic week for downtown Salt Lake City as City Creek Center opens amid tremendous fanfare. For others, it's a chance to remember a man who helped make all of this growth and expansion possible.
Tuesday night, two very different stores prepared for their grand opening in two very different ways.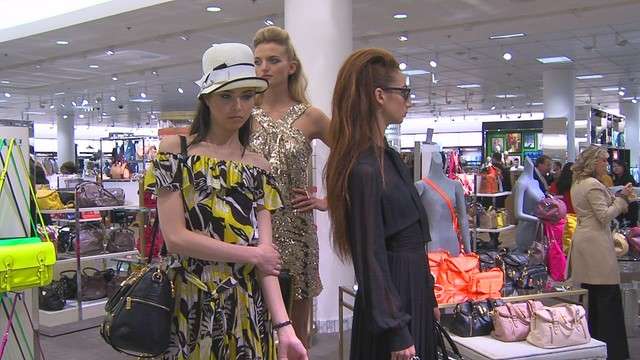 Nordstrom's new store at City Creek Center is location number 117, for a brand known worldwide. The company threw a party to celebrate Thursday's planned opening, and more than 1,000 people attended. There were live mannequins, techno music, and brands like Gucci and Prada.
Also on Thursday, Gunter Radinger will re-open The Oxford Shop, a men's shoe store owned and operated for many years by "Mr. Downtown," Richard Wirick.
Wirick was a mainstay in downtown Salt Lake and wanted nothing more than to see it grow and thrive. The 82-year- old was killed three weeks ago in a traffic accident.
Radinger is now taking over The Oxford Shop, and he and his wife spent Tuesday evening preparing for the big reopening celebration.
"I think (City Creek Center is) one of the best things that's ever happened for downtown," Radinger said.
---
I think we'll be OK. ... We want to keep it going, kind of as a memorial for Dick Wirick.
–Gunter Radinger, The Oxford Shop
---
#radinger_quote
While some may view Nordstrom and The Oxford Shop as competition for one another — Nordstrom the lumbering heavyweight, and Radinger the feisty newcomer — both seem thrilled to be opening this week.
Nordstrom wants to be a part of downtown history. "I think it's a credit to this community to have the wherewithal and the leadership to make this happen," said Blake Nordstrom, the company's president.
Radinger wants to honor a history built by the man who ran his store for six decades. "I think we'll be OK," he said. "It's, the motivation is there. We want to keep it going, kind of as a memorial for Dick Wirick."
But does Radinger worry his "mom and pop" store could be overrun by the big box stores opening across the street? Absolutely not. He says the more foot traffic, the more attention to the downtown area, the better.
×
Photos
Most recent Utah stories