Estimated read time: 2-3 minutes
This archived news story is available only for your personal, non-commercial use. Information in the story may be outdated or superseded by additional information. Reading or replaying the story in its archived form does not constitute a republication of the story.
If you know a "Smart Woman" or if you think you have an interesting Smart Woman topic, you can contact Candice at cmadsen@ksl.com.Candice Madsen Reporting
For a decade, a Lehi woman has worked tirelessly to improve literacy for thousands of people.
She's currently nominated for a national award that comes with a big check.
It began as a church assignment to help improve literacy in the Lehi area. Hesther Rippy, volunteer director at the Rippy Family Literacy Center, says, "It shocked me. It really did. I thought everybody could read."
Now Rippy has an entire center dedicated to teaching people to read. All classes are free and every age is welcomed. "We don't look down on them because they can't read," she says. "We want to help them so they can teach their children."
Hesther's literacy program is celebrating its 10th anniversary this year. Currently, the center has more than 700 students, but over the years, Hesther has helped more than 10,000 people improve their literacy.
Her efforts have been recognized by the President of the United States and now L'Oreal Paris is honoring Hesther as one of their 2007 Women of Worth Finalists. More than 18,000 women were nominated.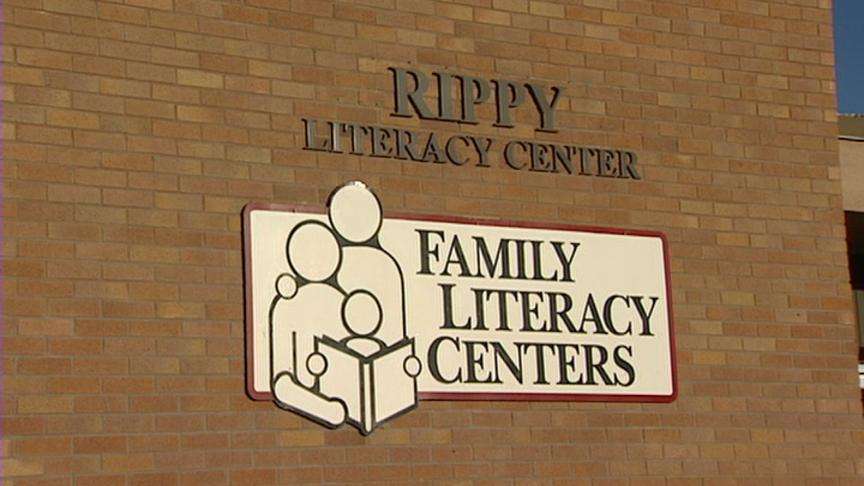 If Hesther is selected as the national winner, she'll receive a much needed $25,000 for the center. She says, "If that happens, I won't have to go out as often with my tin cup. Otherwise, I'll have to get one in each hand." And no doubt if that's what it takes to keep her center running, Hesther will do it.
She says the sacrifice of time and energy is more than worth it. "When the light comes on, and they begin to understand what reading is all about, it is really a joy," Hesther says.
She shies away from any praise about what she's been able to accomplish and the lives she's helped change, but she's obviously a woman of great worth.
The 2007 Woman of Worth national finalist will be chosen based on online votes. To help Hesther win that $25,000 thousand you can vote by going to the related link. The deadline is Sunday.
×
Related links
Most recent Utah stories