SALT LAKE CITY — When a federal judge in Utah ruled Thursday that the state's anti-panhandling statute was unconstitutional, the decision brought a hot-button issue back to life.
"Some people don't understand. They get sick of people begging," Michael McConnell said Friday.
But the homeless panhandler added that "there are some situations where some of us need to beg or we'll be out there doing things that nobody wants."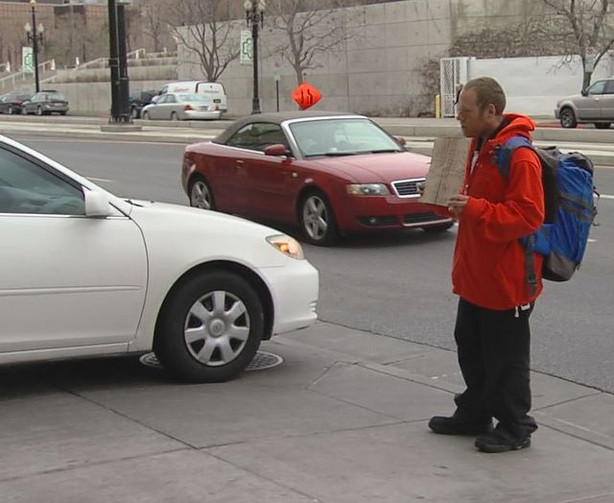 McConnell admits he's not a model citizen. "Drug abuse let me here. I have theft charges, paraphernalia charges, domestic violence," he said. "McDonalds won't even hire me."
But he now feels more empowered — standing on the street, making approximately $10 an hour, eight hours a day — now that a federal judge ruled he can hold his sign on a sidewalk without punishment.
Utah civil rights attorney Brian Barnard defended four panhandlers just like McConnell in 2010. He said the state's anti-panhandling law made things like selling Girl Scout cookies and valet parking illegal.
"The law was poorly written," Barnard said, "but was only being enforced against panhandling."
One of the state's concerns was panhandlers disrupting traffic. Barnard said if that's the concern, the state needs to be more specific.
"It's free speech to hold a sign. It's not free speech to walk into traffic," he said.
As downtown revitalization projects begin to take shape, some Utahns disagree with the ruling.
---
We just want to make sure everybody feels safe and comfortable downtown.
–Jason Mathis, Downtown Alliance
---
"The panhandling is not cohesive with the image that's being set for downtown," said Salt Lake City resident David Ashton.
"I think it's annoying, really," said Nicole Fenton, also a Salt Lake City resident. "Even when we're at the grocery store there's people walking up to you without a sign, asking for money."
Meanwhile, downtown executives say their concern has always been aggressive panhandlers.
"We just want to make sure everybody feels safe and comfortable downtown," said Jason Mathis, executive director of the Downtown Alliance. "We're not concerned at all about this ruling; we're not surprised at all about this ruling."
Following the court ruling on the panhandling law, the state is now weighing options about where to go from here and may possibly craft a law that more specifically addresses its main concerns.
×
Related Stories