Estimated read time: 2-3 minutes
This archived news story is available only for your personal, non-commercial use. Information in the story may be outdated or superseded by additional information. Reading or replaying the story in its archived form does not constitute a republication of the story.
Alex Cabrero ReportingPolice and city leaders have been trying for years to clean up Pioneer Park. The past couple of days prove there is still a lot of work to do. And tonight the man who may have very well saved the life of another man who was stabbed there last night, speaks out.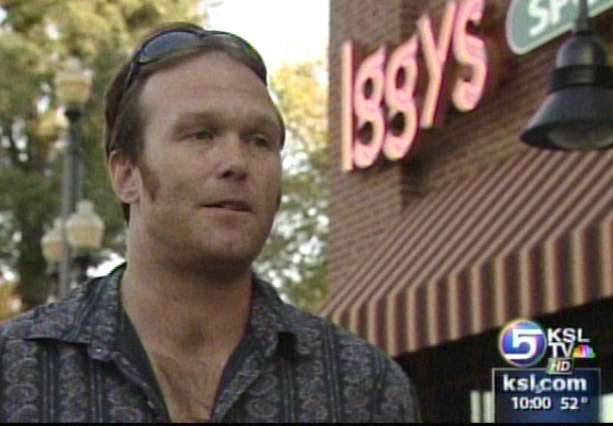 It was a night Jason Barker will remember forever. He was bartending at the Iggy's restaurant across the street from Pioneer Park when all of a sudden his customers came second.
Barker says, "A waitress came in and said someone got stabbed out front. I even had tables and people at the bar, and I just left them and went outside."
That's where he found a man on the ground, bleeding. Fortunately, Barker is an EMT and is about to go to nursing school.
"Chest wounds and arm wounds, tried to stop the bleeding as best as I could and kept his head on my foot to balance it and keep him conscious," Barker said.
Turns out the man was one of two men stabbed in Pioneer Park Wednesday night. Police shot and killed the stabber; one of his victims also died.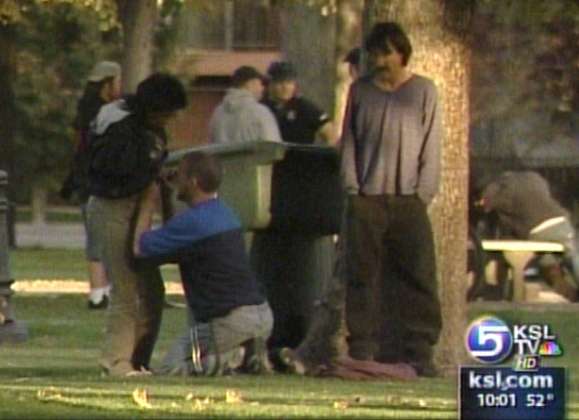 The park is a hangout for the homeless; it's also known for its drugs and violence. After we finished interviewing Barker, we saw a man at the park inserting a needle full of something into his female friend. Then another man was beaten up in a fight in the park. Both of those incidents took place in broad daylight.
Even so, Barker says the area is getting better. New businesses are going in, and people are starting to come out more. He just hopes last night's stabbings don't ruin all the progress.
"It's just a random incident. It can happen anywhere, any city, any neighborhood. Just random," Barker said.
He also says he'd like to go to the hospital to meet he man he helped and bring him some new clothes.
As for today's events at the park, police try their best, but there are obviously still some big problems going on.
×
Most recent Utah stories