Estimated read time: 2-3 minutes
This archived news story is available only for your personal, non-commercial use. Information in the story may be outdated or superseded by additional information. Reading or replaying the story in its archived form does not constitute a republication of the story.
Sandra Yi ReportingThere's a new development in the case of a 3-year-old girl presumed drowned in Lake Powell. Authorities have now classified little Kamberlie Binks as an endangered person.
No one saw Kamberlie Binks fall in the water Monday afternoon, but several people have told police they've seen a girl who looks a lot like her, alive.
Wendy Droubay said, "We have a 5-year-old, and I heard a little girl crying about that age."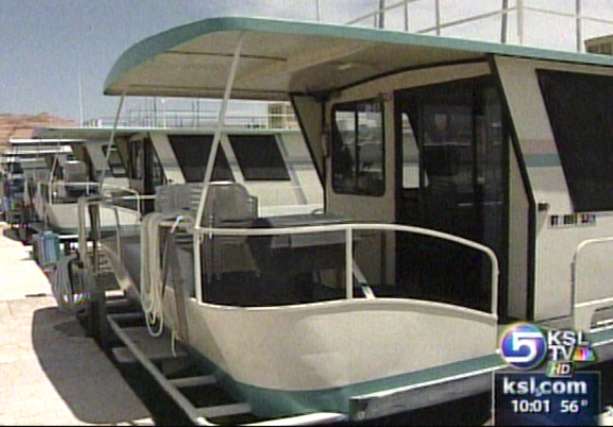 Droubay can't get the little girl out of her mind. Droubay was at Lake Powell with her family on Monday when she saw the girl.
"I saw a lady carrying a little girl up the dock. I just thought she was cute," Droubay said.
Now she believes the girl could have been Kamberlie Binks.
Droubay said, "When we saw the picture, I just said, 'That has got to be her.'"
Kane County authorities say there have been other possible sightings. That's why they issued an endangered person advisory for the 3-year old, who disappeared at Lake Powell on Monday.
Austin Binks, the girl's father, said, "If there's a small chance, it's still a chance. And people need to be aware, and if they see our little girl then that's great news."
Investigators say the search is still focused in the water. They believe Kamberlie fell off a dock at Bullfrog marina while playing with her brother, but no one saw anything.
Search crews are using underwater robots to look for Kamberlie. Dive teams haven't been able to get below 75 feet, because it's too dark and the water is too murky.
Samuel Glanzer, a relative, said, "Because it's been three days and they haven't found her in the water. If the hope is there then that's something we can hang on to and pray and hope about."
Relatives say all the support has made the past few days a little easier.
"It's buoyed us up and it's made us strong, and it's helped us get through these long days," Austin Binks said.
The Kane County Sheriff's office says it wants to cover all the bases, so if you think you may have seen Kamberlie, they want to hear from you.
×
Related links
Most recent Utah stories