Estimated read time: 2-3 minutes
This archived news story is available only for your personal, non-commercial use. Information in the story may be outdated or superseded by additional information. Reading or replaying the story in its archived form does not constitute a republication of the story.
Courtney Orton Reporting Cars with smashed windows lined the streets of Salt Lake City early this morning. The vandalism spree stretched for blocks along 1700 South.
Alex Kluger's vehicle was vandalized. He said, "It could have been worse. We're just thankful they didn't damage the bodies, and it was just the windows only."
There are more than a dozen cars from about 300 East to 2100 East along 1700 South that were vandalized. What's interesting is that the cars that were hit were all on the same side of the road.
"My first impression was to look and make sure everything was in my car. Everything was still there, so they didn't take anything. Then I was just mad," Sterling Goodwin said.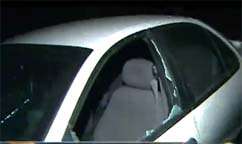 Goodwin and at least 15 other car owners share that same sentiment. It was an unpleasant start to their morning when they first saw their car windows smashed in. "They knocked the back windshield completely, it's completely gone. They had a good time," said Leslie Butler, another vandalism victim.
It was just the opposite of a good time for Butler, who was awakened by the sound of breaking glass early this morning. Two of the three cars in her front yard now have broken windows.
Butler called police when she heard it happen. While police were in the area investigating the vandalism, an officer pulled over a car for a traffic violation. "When he stopped them, he saw an open container, some marijuana, some glass fragments on the windshield and the rear deck, and a baseball bat," explained Salt Lake City Police Lt. Craig Gleason.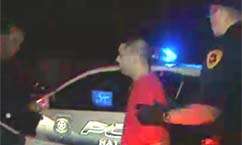 Chauncy Archuletta and Ray Archuleta, both 22 years old, and one juvenile were arrested. They were booked on suspicion of felony vandalism, possession of marijuana and possession of an open container.
Now the owners of the damaged cars will have to get them fixed. "Financially, it's going to be a pretty big hit. I'm sure we're going to have to take care of the $500 deductible per car so it's going to be at least $1,500," Kluger said.
"It's going to be expensive for the insurance company," Butler said.
Anyone in this area that may have a vandalized car should contact Salt Lake Police at 799-3000.
×
Most recent Utah stories