Estimated read time: 2-3 minutes
This archived news story is available only for your personal, non-commercial use. Information in the story may be outdated or superseded by additional information. Reading or replaying the story in its archived form does not constitute a republication of the story.
SNOWVILLE, Box Elder County — Winter has really arrived in Utah, and just in time for spring.
But residents of the small Box Elder County town of Snowville say all this snow shouldn't surprise any of us. It's Utah, in the winter: it's supposed to snow.
As burgers sizzled inside Mollie's Café Wednesday evening, Jackie Carter told a story she's shared hundreds of times before. Then again, when you live in Snowville, and it's winter outside, you kind of expect the obvious questions.
"They expect us to have a lot of snow, but that's really not why we're named Snowville," she said.
Yes, there is a lot of snow all around town, but Snowville actually got its name from Lorenzo R. Snow, a former president of The Church of Jesus Christ of Latter-day Saints, who sent people to settle the area.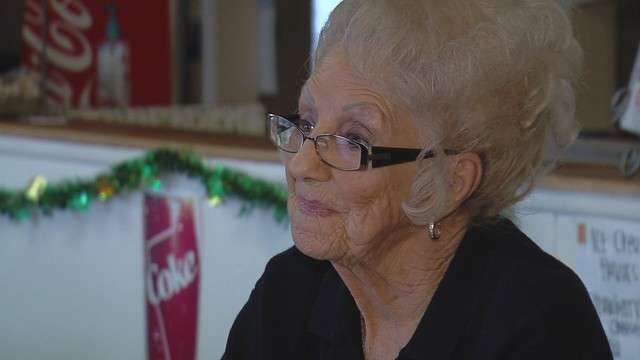 Still, outsiders don't know that story, which means more questions to those who do. But Carter doesn't mind one bit.
"No, we're used to it," she said. "We live in it day to day, so we just kind of wait for it."
But there are times Snowville is full of snow. In 2008, I- 84 was closed at the Idaho-Utah border, meaning drivers had to stay in Snowville on Christmas Eve.
Mollie's Café opened just to feed them.
"My daughter and her husband, and my granddaughter, they came down on Christmas Day and fed the people — because they had to eat," said café owner Mollie Steed.
Wednesday, as the snowstorm approached the Snowville area, the temperature dropped from 42 degrees to 28 degrees in just 20 minutes. Residents say, at times, that's normal.
"It gets real bad," Steed said, referring to the cold.
But, it has to take something real bad to get folks in Snowville worked up. To them, snow is nothing.
"It's not so much the snow as the wind," Carter said. "Once we get the wind behind it, then we're in trouble."
×
Photos
Most recent Utah stories