Estimated read time: 2-3 minutes
This archived news story is available only for your personal, non-commercial use. Information in the story may be outdated or superseded by additional information. Reading or replaying the story in its archived form does not constitute a republication of the story.
Lori Prichard and Tom Callan Reporting Davis County Sgt. Sue Poulson is doing something that the office has put the brakes on in these lean times; she's driving around. That is, driving around and not directly responding to an emergency call.
According to the sheriff's office, their operation budget has been cut by 30 percent. So, the division's patrol captain came up with some creative cost-saving measures that, so far, have saved them $2,000.
"We thought computers would save the trees, but now people print 16 copies of everything. So, I asked them to think about it before they press print, watch the gas mileage, don't idle their vehicles, and if you think you want it, don't ask until the end of the year," Capt. Randy Slagowski explained.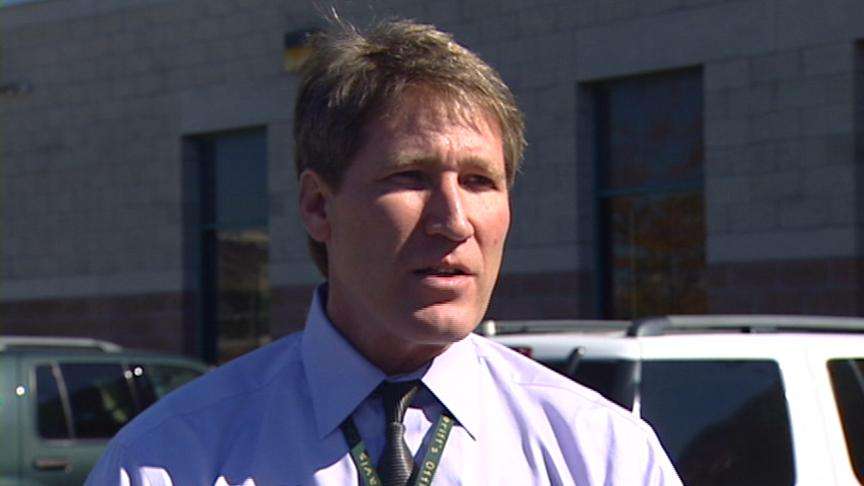 Drivers with a lead foot, though, may want to take note. The captain has asked patrol deputies to limit their driving when not responding to a call. "[We ask] that if a deputy has idle time, that he administer his idle time judiciously," Lt. Brad Wilcox said.
Officers on road patrol in Davis County have been told to limit their driving to 75 to 100 miles during a 12-hour shift, through the end of the year.
"There are a lot of places a deputy can still maintain an active role," Wilcox said. "He can patrol a neighborhood on foot in the middle of the night or turn off his car and roll down his windows and listen."
That means many of them will be sitting on area roads and side streets with their speed radar guns in the on position.
The sheriff's office emphasized that these cost-saving measures in no way will affect their response to emergency calls.
Deputies patrol unincorporated areas of Davis County as well as South Weber, West Point and Fruit Heights.
(The Associated Press contributed to this article.)
×
Most recent Utah stories