Estimated read time: 6-7 minutes
This archived news story is available only for your personal, non-commercial use. Information in the story may be outdated or superseded by additional information. Reading or replaying the story in its archived form does not constitute a republication of the story.
PUYALLUP, Wash — Pam Roach has been a longtime advocate for changes in the policies and procedures of the state's Child Protective Services.
With the world's attention focused on the case of Josh Powell, who killed his two young sons and himself during a supervised visit, the Washington state senator is again calling for changes.
Public hearing planned
On Thursday, in Olympia, Wash., Roach will hold a public hearing.
---
"The purpose of the meeting will be to explore the serious problems within Child Protective Services and offer solutions to actions that may cause children harm. -Sen. Pam Roach, Wash. state
---
#roach_quote
"The purpose of the meeting will be to explore the serious problems within Child Protective Services and offer solutions to actions that may cause children harm," Roach said in a prepared statement.
Before public comment is taken, she will be joined by Chuck and Judy Cox, the grandparents of Charlie and Braden Powell and parents of Susan Cox Powell, the boys' mother who has been missing since 2009 and is presumed dead.
Josh Powell is the key person of interest in his wife's disappearance. Tuesday, Powell's death certificate was released. It showed that his body was cremated on Friday in Sumner, Wash., a short drive from Puyallup.
Thursday's hearing and news conference will address the issue of what happened in Charlie and Braden's case, and what, if anything, needs to be done with the system, said Anne Bremner, an attorney for the Cox family who will also be present.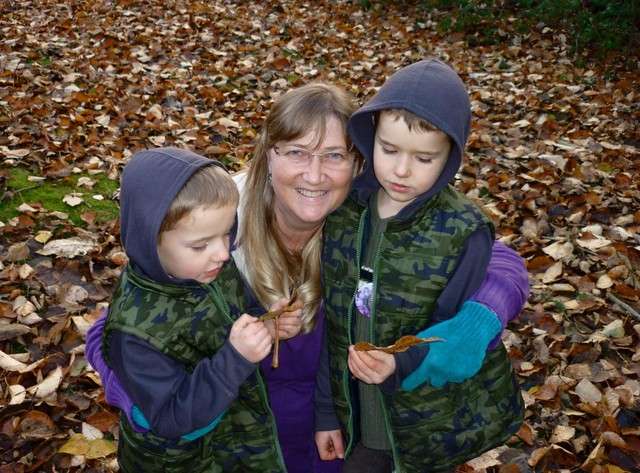 The family is still dealing with "enormous grief and shock," she said They want to do something to make sure something like what happened to Charlie and Braden doesn't happen again, but they don't know how to go about it. Everything from a civil lawsuit to proposing new legislation had been tossed around.
"They're interested in any effort to make sure something good comes out of this," Bremner said.
What the attorney would like to see is new legislation, possibly something called Charlie and Braden's Law, that would essentially make it illegal for a spouse or significant other to have custody of a child while they're the subject of a criminal investigation for a violent crime.
"CPS needs to directly hear from the public," Roach said. "At the end of the meeting the department will be presented with ideas for change. ... Everyone in the room will have a story to tell. We are going to ask them, in short comments, what changes should be made in the way the department does business."
Cox family, attorneys look at ways to prevent future tragedies
Chuck Cox reaffirmed that he does not blame Elizabeth Griffin-Hall, the social worker who was in charge of the supervised visit the day Josh Powell killed the boys. She had just arrived at Powell's rented house when the two boys got a step ahead of her. When they got inside, he shut the door on Griffin-Hall. During her subsequent call to 911, Griffin-Hall told the dispatcher she feared for the boys' lives.
"I don't blame her. She was doing what she was asked to do and she was doing her best to take care of the boys," Cox said Tuesday.
---
(CPS) knew (Josh Powell) had mental issues, problems, and he was under a great amount of stress, and that courtroom setback — certainly was a setback — and the fact that visitation continued …
–Chuck Cox
---
But Cox does have an issue with the visitation being allowed in the first place, just four days after a judge denied a motion to return full custody of the children to Josh Powell and ordered him to undergo a psychosexual evaluation.
"They knew he had mental issues, problems, and he was under a great amount of stress, and that courtroom setback — certainly was a setback — and the fact that visitation continued …" Cox said.
The supervised visit, he believes, should have been at a "protected place" and not Powell's house, or should have included more than one supervisor.
Powell decorated his rented home in Graham, Wash., with photos of his missing wife, including wedding photos and photos of them with the boys as babies. In November, a social worker noted the home appeared "staged" as if for the social worker's approval. Police later confirmed they believe Josh Powell did not live in that home and simply used it for visitation purposes.
Dr. James Manley, a psychologist, conducted the court-ordered evaluation on Powell. His report was part of a massive collection of more than 1,000 pages of records the Washington Department of Social and Health Services released last week.
In his report, Manley diagnosed Powell with narcissistic personality disorder and adjustment disorder with anxiety.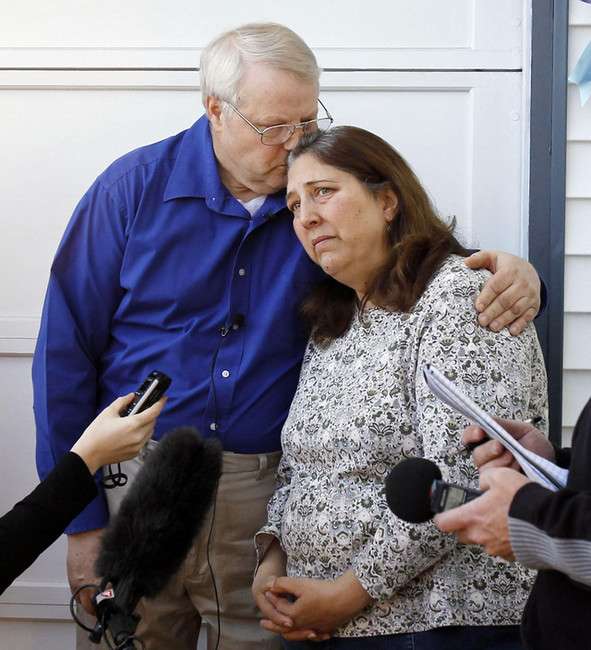 #cox_pic
He noted that Powell talked frequently and negatively against Mormons and the Cox family.
"Mr. Powell has very little capacity at this time to rein in his opinions and commentary for the sake of his children's mental health," the report states. "It is concerning Mr. Powell cannot or will not stay focused on his children's emotional/psychological needs."
Manley said in his report that he was concerned about what would happen as Charlie and Braden became more independent thinkers and how their father would react. And while there was no history of abuse, Manley called Powell's alleged camping trip to Tooele on a "cold, windy" night before his wife was reported missing, "foolhardy" at best, and noted the trip did not appear to be planned.
The psychologist noted that Powell seemed to be living with a high amount of stress as well as defensiveness, and was a person who had a tendency to be over-controlling. Powell acknowledged attending counseling as a teen for "self-destructive tendencies" but could not recall details for his evaluators.
On Jan. 30, Manley was asked to view images found a computer seized from Josh and Susan Powell's home by West Valley police in 2009. There were about 400 "hand drawings, computerized drawings and photographs," according to the report. Some of the images were of well-known cartoon characters, such as The Simpsons, The Flintstones and Sponge Bob, engaged in pornographic acts. About 15 of the images were 3D style, with some of those images depicting incest.
Manley said in his report that graphic nature of the images was not only "concerning," but they also suggested "global approval" of sex between a minor and an adult.
"If these are Mr. Powell's images, it gives rise to great concern. Coupled with his general level of defensiveness across the evaluation there seems to be important aspects to Mr. Powell's life he is unwilling to discuss," Manley stated in the report. "Given the gaps of information about Mr. Powell, there seems reason to conclude he may not presently be a stable and appropriate resource for his children."
Chuck Cox said Tuesday that the possibility of a lawsuit against the state of Washington has been briefly discussed.
"It's been suggested. That's about as far as it's gone," he said.
Bremner said Tuesday that any talk of a civil suit is "premature."
"We don't know everything that happened," she said.
×
Related stories
Most recent Utah stories