Estimated read time: 3-4 minutes
This archived news story is available only for your personal, non-commercial use. Information in the story may be outdated or superseded by additional information. Reading or replaying the story in its archived form does not constitute a republication of the story.
VIDEO and AUDIO: Watch or Listen to LIVE and Archived Sessions of General ConferenceCarole Mikita Reporting
LDS Church President Gordon B. Hinckley welcomed a new counselor to the faith's highest governing body this morning. This weekend millions of Latter-day Saints raised their hands in support of new leaders who will hold positions in several areas of the faith.
President Henry B. Eyring was the first apostle that President Hinckley named when he became Church President, and the man who became a new apostle today, Elder Quentin L. Cook, is well-known to the tens of thousands who serve as missionaries. And these two new leaders know each other well.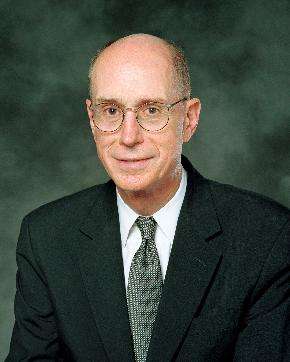 President Hinckley walked in confidently; he had important announcements, naming new church leaders. Elder Henry B. Eyring, becomes President Eyring, a new second counselor to President Hinckley, and Elder Quentin L. Cook becomes an apostle, joining the Quorum of the Twelve.
President Henry B. Eyring said, "As you can imagine, my main feeling is gratitude that the Lord would have the trust that I would have this opportunity to serve."
Elder Quentin L. Cook said, "I certainly had no idea that I would be receiving this call, but neither do we turn down a call, particularly when it comes from a faithful, loving prophet who is dear to us."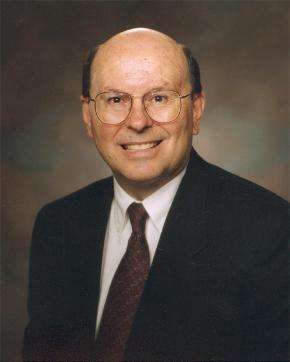 Elder Cook, who is from Logan, has a law degree from Stanford, was a managing partner in a San Francisco law firm and president and CEO of California Healthcare System. As a church leader he has been overseeing the faith's missionary program.
"We see people better prepared than they've ever been. We're thrilled with the missionaries serving at this time," Elder Cook said.
Born in Princeton, President Eyring has a Ph.D. from Harvard, is a former Ricks College president and church commissioner of education. He remembered his predecessor in the First Presidency, James E. Faust.
"He had that gift of being very sensitive and kindly, the dearest friend you could have and the best mentor you could have," Pres. Eyring said.
The two talked with reporters and said they learned of their new positions late Thursday.
President Eyring said, "It was a phone call, and it was President Hinckley on the line. The way in which he spoke to me was so personal and so endearing."
Elder Cook said, "President Hinckley did invite me down to his office. I think if somebody had called me on the phone, I would have been sure that there was a prank of some sort that was afoot."
One reporter asked about the Church's higher profile. As head of the Church's public affairs committee, Pres. Eyring says he talked with the First Presidency about more media interaction.
"To have a little more opportunity for a give-and-take in a world where the media is going that way, where there is a tremendous interest in having a chance to have conversations," he said.
When asked what they would say to those not of their faith, Elder Cook said, "We started out doing other things and accepted these calls because we believe that Jesus Christ is the savior, and we believe that Joseph Smith was a prophet, and we believe that President Hinckley's a prophet, and we try to fill these callings in the best ways that we can."
Pres. Eyring replied, "The church, in many ways, reaches out to everyone, that there might be something we have to bring them greater happiness."
Those attending conference were very pleased.
Adriana Marshall, a Brazilian Latter-day Saint, said, "Now we have Henry B. Eyring as a second counselor, and I love him."
Marius Sarbia, from California, said, "It's by revelation, inspiration, and that's what the Lord wants, and so that's what it is, and we know it's the right thing." Latter-day Saint from California
Three other men were called to leadership positions in the presidency of the Quorum of the Seventy: Elder Claudio Costa, a native of Brazil, Elder Steven Snow of St. George, Utah, and Elder Walter Gonzalez of Uruguay.
×
Related links
Most recent Utah stories