Estimated read time: 2-3 minutes
This archived news story is available only for your personal, non-commercial use. Information in the story may be outdated or superseded by additional information. Reading or replaying the story in its archived form does not constitute a republication of the story.
OGDEN — Three men accused of hitting and killing a swimmer in Pineview Reservoir with their boat in August say the blame lies with the victim.
Esther Fujimoto, a University of Utah molecular biologist and avid swimmer, was hit and killed by a boat Aug. 21 while swimming 200 to 300 feet offshore.
"She was a very intelligent person, and I'm sure she knew there was some risk in what she was doing," her friend, Brooke Gaynes, told KSL News Thursday.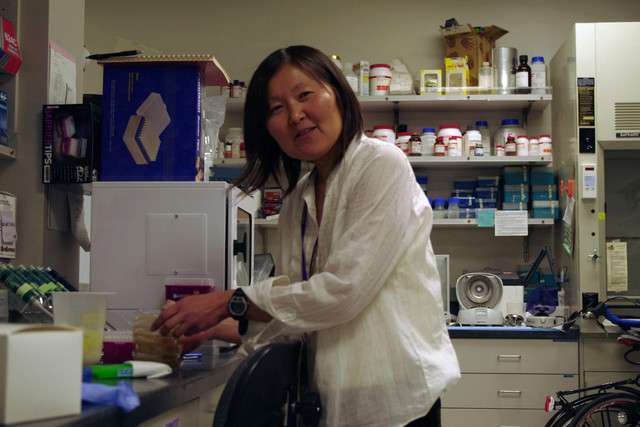 In November, Fujimoto's family filed a wrongful death suit in Weber County's 2nd District Court against 22-year-old Skyler Shepherd, 22-year-old Colton Raines and Robert Cole Boyer, 29, and up to five John Does.
"To not have that closure, and to know that their sister spent the last moments of her life left like that have been really hard," Gaynes said.
The suit claims that Boyer was driving the boat when it hit Fujimoto. The propeller "tore into her torso and lower abdomen, causing critical injuries," according to court documents.
Boyer and Raines had smoked marijuana prior to the accident and all three had consumed alcohol, the suit contends.
The boat turned around after Fujimoto was hit and a witness heard the boaters yell, "Hey lady, are you all right?"
"The defendants talked to the decedent but did not offer her aid and left the scene, leaving the decedent in the water bleeding and severely injured," the lawsuit states.
---
The choice they made was so wrong. I'm not surprised they would want to put the blame on her.
–Brooke Gaynes, friend of victim
---
#gaynes_quote
"The actions that happened that night were very inhumane and cruel, to leave someone to die alone in the water at night," Gaynes said.
But in their responses to the suit filed earlier this month, the men deny most of the claims.
The men claim that the injuries to Fujimoto "were the direct and proximate result of (Fujimoto's) own negligence." They further contend that Fujimoto assumed certain risks by swimming in Pineview "without taking precautions to alert others of her presence."
The men also deny drinking alcohol and smoking marijuana prior to the accident.
Gaynes says regardless of what led to the accident, her friend should not have been left to die.
"The choice they made was so wrong," she said. "I'm not surprised they would want to put the blame on her."
As of Thursday, no criminal charges had been filed in the case.
×
Related stories
Most recent Utah stories