Estimated read time: 4-5 minutes
This archived news story is available only for your personal, non-commercial use. Information in the story may be outdated or superseded by additional information. Reading or replaying the story in its archived form does not constitute a republication of the story.
Richard Piatt Reporting Utah's Crandall Canyon mine disaster is the focus of Congressional mine safety hearings on Capitol Hill.
"It's just hard to have hope and have your heart broke every day, and to watch your grandson grow up without a dad," Sheila Phillips, whose son is also trapped in the mine, told the congressional committee.
Politicians and grieving family members have one goal from the hearings: To make sure no more people are trapped in the nation's mines.
Family members are still angry about the way they have been treated throughout the Crandall Canyon mine disaster. And today the governor expressed frustration that federal investigators are not helping state investigators figure out what happened.
Anger, frustration and sadness were clearly evident among family members who testified first. Some are still upset with mine owner Robert Murray who continues to refuse to appear to answer questions.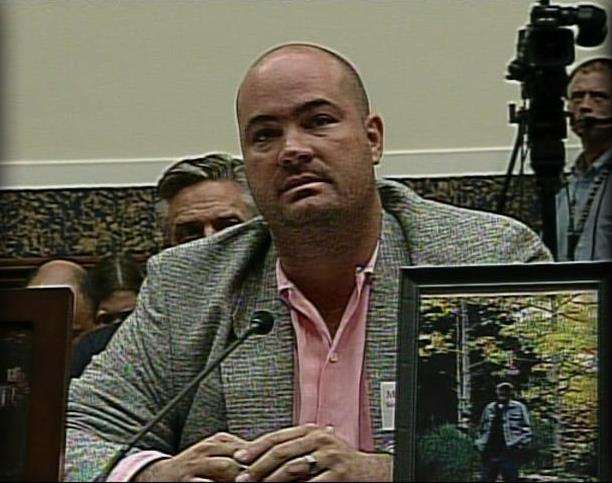 "The way Murray and MSHA dealt with us in the first two weeks after the collapse was unbelievable. They just told us what we wanted to hear and not the facts," Mike Morasco testified today. His father-in-law is among those trapped in the mine.
"Then he said we could drill a thousand holes and it wouldn't make any difference. They would find them, wouldn't they, if they drilled a thousand? I just miss him, and I don't know, I would like to know where my son is in that hole," Sheila Phillips said. Her son is among those trapped in the mine.
There is also frustration among elected officials.
"There ought to be the ability for people to speak out about issues that they have a concern about. That hasn't been the atmosphere, apparently, and that needs to be improved," Gov. Jon Huntsman told the committee.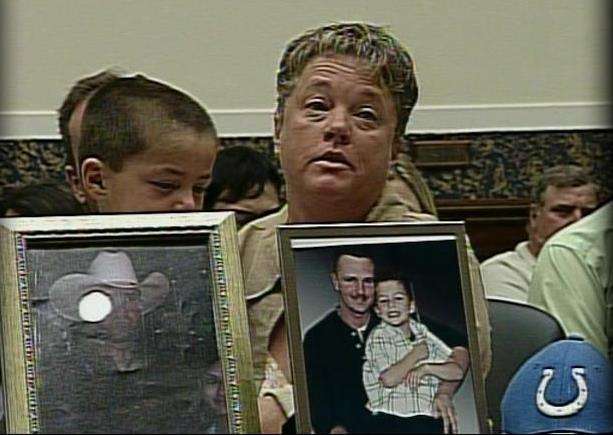 At the same time, union officials blasted the mining plan. "Why would a coal operator believe they could submit the plan and have it approved? And why would that plan be approved in 12 days?" questioned Cecil Roberts of the United Mine Workers of America.
The House committee responded with repeated promises that the losses at Crandall Canyon would spark change.
"We do want to let you know that we feel the pain of what you're going through," Utah Rep. Rob Bishop told the families.
Utah Rep. Jim Matheson added, "While we haven't found the six miners, I don't want to give up on them."
And California Rep. George Miller promised, "We will not tolerate obstruction and delay by either the department or the company."
Nine miners were killed: three rescuers and six who were trapped in the first collapse on Aug 6.
Murray Energy had the miners using dangerous "retreat mining" techniques, which caused the mine to collapse around them.
There was also testimony about poor safety conditions at this non-union mine. That's in sharp contrast to better safety conditions at unionized mines in this nation.
Steve Allred, whose brother was killed in the mine collapse, said he can't understand why they were even mining that mountain. "I looked at them maps, and I've been a miner for 20 years, and I just shook my head because I could just tell right off there was absolutely nothing there to hold that mountain up," he said.
"There was a lot this mountain was telling these people that this is not right, and it's wrong, and no one listened," said Kristin Kimber, widow of rescuer Brandon Kimber.
The promises of change from the committee are only slight consolation to the families who are suffering with the loss of their loved ones, who they believe, didn't have to die.
Meanwhile, representatives from the United Mine Workers of America will be allowed to participate in the federal investigation of the mine collapse.
MSHA had earlier rejected calls from the families of the miners asking they be represented by the UMWA in the investigation.
However, yesterday MSHA officials said union representatives will participate in interviews and the compiling of information about the collapse.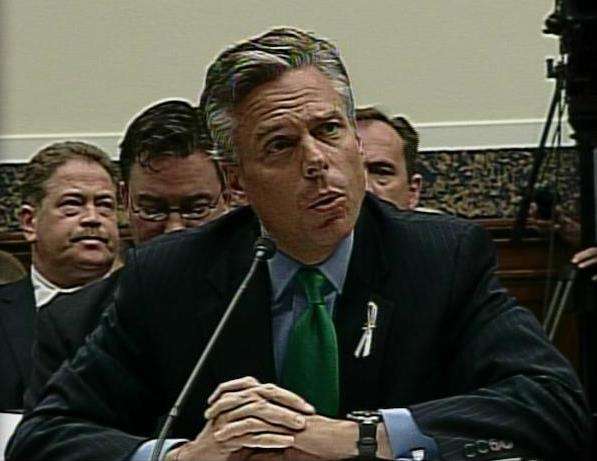 In addition, the state department has appointed a liaison to the Utah Mine Safety Commission to bridge state and federal investigations.
Due to the mining accidents like the Crandall Canyon disaster, fewer people are willing to work in the mines. Members of Utah's mining community say this is causing the energy industry to die.
Speaking at a meeting of the Utah Mine Safety Commission representatives of the Western Energy Training Center said 70 percent of the state's highly qualified energy workers will retire in the next decade, and that at the current rate of hiring, few of those slots would be filled.
The commission was urged to look at plans encouraging young people to join the industry.
×
Related links
Most recent Utah stories