Estimated read time: 4-5 minutes
This archived news story is available only for your personal, non-commercial use. Information in the story may be outdated or superseded by additional information. Reading or replaying the story in its archived form does not constitute a republication of the story.
SALT LAKE CITY -- One man's pizza delivery guy is another man's expert.
It's that time of year, when college football coaches trot out names of the next wave of great players.
Around the country, starting early Wednesday morning, high school and junior college players will sign national letters of intent.
#poll
Throughout the day, finally putting an end to breathtaking drama, the future superstars will reveal which school gets to enjoy the privilege of their services. And every head coach, no matter if he signed the greatest collection of stiffs, will say the incoming class addressed specific needs.
All the while, football fans will fuel the frenzy.
But what does it all mean? Check back in a few years.
The reality is, until the recruits actually step foot on the field, nobody knows for sure. All we have to go by is the star system.
On a scale of 1 to 5, with the lowest number meaning a player can barely chew gum and run at the same time, every player is assigned a ranking. Here's where it gets interesting and frustrating, all rolled into one.
Every year, while standing in front of Cougar Club members on signing day, BYU coach Bronco Mendenhall scoffs at the ranking system. A few years back he lashed out at those assigning the rankings, referring to them as pizza delivery guys.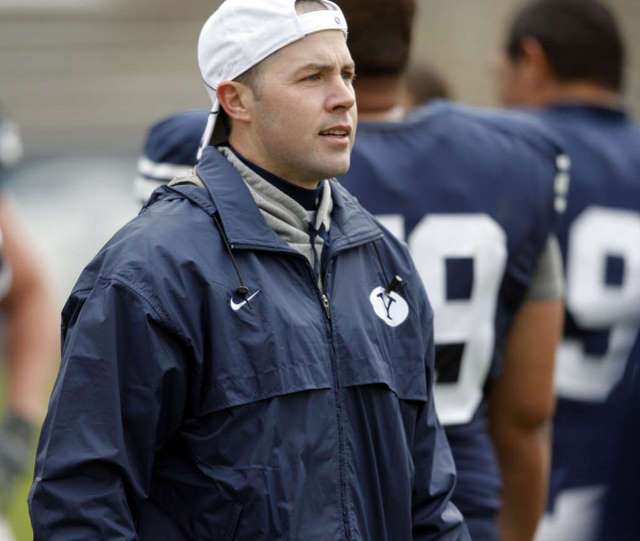 Yet, many consider these same pepperoni and sausage deliverers to be recruiting experts. Their credentials have become a source of contention with coaches.
For many coaches, the individual ranking for recruits is irrelevant.
"They aren't a factor in our recruiting," said BYU recruiting coordinator Joe DuPaix. "We rely on the evaluations of our staff to determine who we think is the best fit."
Starting his second year at BYU, DuPaix speaks in harmony with his boss. Not only does Mendenhall detest the rankings, it seems he goes so far as to revel in the fact that he loves to offer scholarships to totally unheralded recruits.
As a testament, Mendenhall will often devote a portion of his media interviews during the season to praise players who came to BYU without any publicity. He also speaks of the sense of entitlement some players bring into the program.
Although Mendenhall won't publicly give up any individuals, the targets are often easy to identify.
While it may frustrate some fans that Mendenhall doesn't bow down to big-name recruits, it's hard to argue with the results. His plan of identifying players early has worked.
"I think of names like Dennis Pitta and Andrew Rich as examples of players that may not have been as highly touted coming in, but were great players."
But the ranking system has some merit. As last week's Sports Illustrated pointed out, strong programs need "blue-chippers, but blue-chippers don't ensure being a title contender."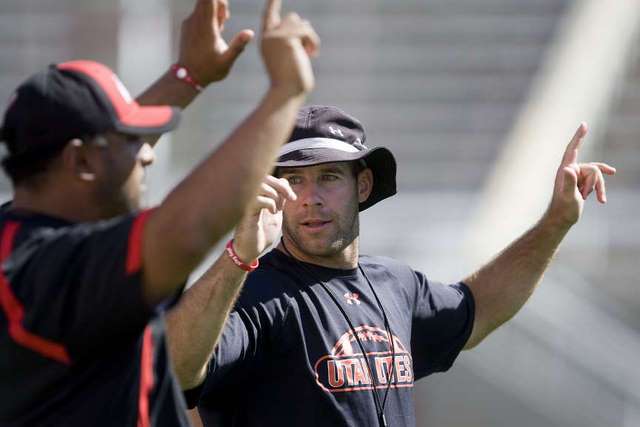 Since 2008, the year after losing to Utah in the Sugar Bowl, current national champion Alabama ranks No. 1 in signing the most 3-star, 4-star and 5-star players. Tied for fourth on the list with Florida State, Texas has gone 13-12 the last two seasons.
"At the end of the day [recruit rankings are] what analysts are going to use to evaluate who had the best classes, but you really don't know for two or three years," said Utah recruiting coordinator Morgan Scalley.
Like his BYU counterpart, Scalley said the Utes don't put much stock into the ranking system. Kyle Whittingham wants his coaches to spend as much time as possible evaluating recruits in person and on film.
It's the reason Scalley spends almost as much time in the Houston area during recruiting season as he does at home. The same goes for all assistants, with the head coach often coming in to close the deal.
"You've got to understand, it's a very inexact science," he said. "Nothing beats seeing a young with your own eyes.
"We've got to trust our own evaluations. The ranking system is just for recruits and recruits' families."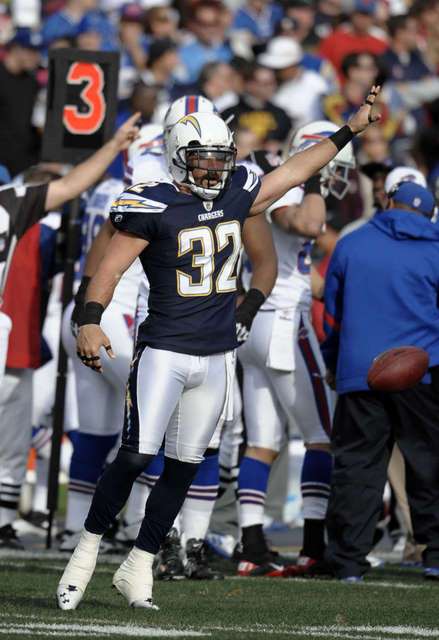 In some ways, the star rankings have turned into a nuisance for college coaches. Scalley noted he's heard of fans and alumni who didn't want a player based on his ranking, "which is dumb," he said. It's also led to high school players getting inflated opinions. BYU offensive coordinator Brandon Doman recalled scouting a player from a small town with such a problem. Doman viewed the player as decent, not matching the same opinion that recruiting analysts assigned him.
"Recruits are aware of [the rankings'] more than anyone," Scalley said. "But if you were just going to recruit a kid based on ranking, that's not saying much about your evaluations."
Scalley also said the rankings can be inaccurate based on finances. Some of the evaluators sponsor camps, meaning those who pay can get preferential treatment in the ratings.
In the end, the college coaches have to be comfortable with each player they sign. Whittingham's goal is to hit on two out of every three recruits.
Due diligence could lead to what Whittingham found in 2003 in Southern California. This particular 2-star recruit didn't generate much enthusiasm on signing day, but Eric Weddle turned into a fairly decent player for the Utes.
×
Related links
Most recent Sports stories