Estimated read time: 2-3 minutes
This archived news story is available only for your personal, non-commercial use. Information in the story may be outdated or superseded by additional information. Reading or replaying the story in its archived form does not constitute a republication of the story.
SALT LAKE CITY — People trying to work through the tangles in life might see a psychologist or some other type of therapist. But what if someone doesn't have the time to make appointments, or the money, or they're just trying to shake those infamous January blues?
Turns out, a lot of therapy sessions take pace in the hair salon.
Pretty much every day I get to hear about people and their lives and their families," said hairdresser Jan Davis. "Most of the time, though, I like to listen."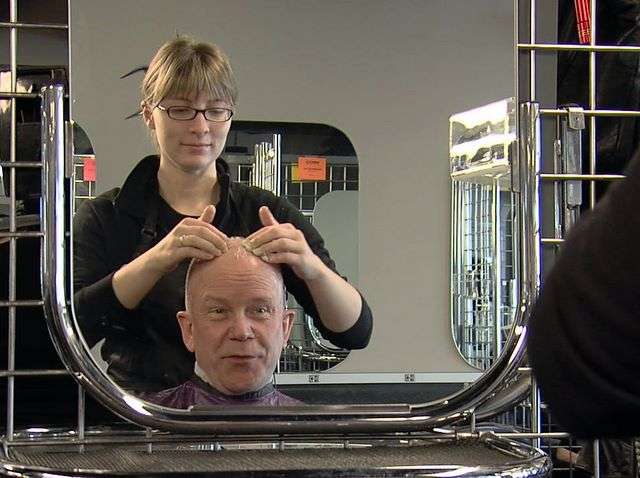 She is the proprietor of Jan's Style Shop, and has cut my hair and my family's hair since I had hair.
"A lot of people tell me a lot of things they wouldn't say otherwise outside the beauty shop," Jan said.
"Do you ever have people start to talk, and you think, 'Man, you really ought to see somebody about that'?" I asked her.
"There's been one or two times the subject has been a little shocking," Jan replied.
Over at Cameo College in Murray, I went for a scalp massage and a little insight from beauty college student Kristen Killpack and her instructor, Wendy Merrill.
"There's three things that we don't want to talk about: sex, politics and religion," Kristen said.
Got a question?
"Clearly, we're not psychologists, we're not therapists; so we have to be very, very careful with the advice we give," Wendy said.
Statistics show that communication is 85 percent of the hair styling industry and 15 percent technical skill. So, the students at Cameo have to learn to communicate in order to be successful.
Style shops around the country participate in a program called Cut it Out, aimed at curbing domestic abuse. Cameo students and staff have about a dozen customers a week take referrals to the YWCA or the South Valley Sanctuary. But often their advice as customers go out the door is much simpler.
So if you're trying to beat the wintertime blues or need a psychological pick-me-up, my advice to you is get a haircut.
Email: sfidel@ksl.com
×
Photos
Related links
Related stories
Most recent Utah stories