Estimated read time: 2-3 minutes
This archived news story is available only for your personal, non-commercial use. Information in the story may be outdated or superseded by additional information. Reading or replaying the story in its archived form does not constitute a republication of the story.
CENTERVILLE — It could have been a tragedy. Instead, Clara Lewis calls it a miracle that she and her daughters are alive after their vehicle was hit by a FrontRunner train last fall.
Inside her minivan, Clara and her two young daughters were literally inches from death. She was going to pick up her son, but she never made it across the train tracks.
While Clara doesn't remember what happened, her husband remembers where he was last Nov. 14 when he got the news. "(I) started trying to do Christmas lights, and I was actually up on the roof when I saw the first police officer pull into the circle," Evan Lewis said.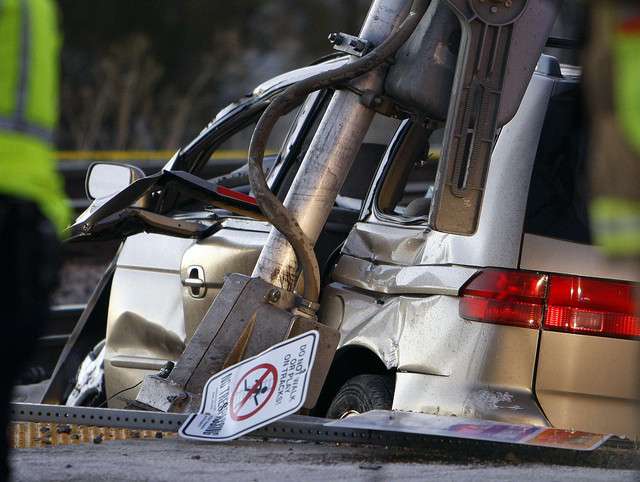 The children were OK, but Clara suffered a broken collarbone, a broken shoulder blade and two broken ribs on her left side. Much worse than that, she also had a skull fracture and a traumatic brain injury on her right side.
"First responders arrived on the scene, (then) they paralyzed me enough so that they could intubate me so I wouldn't suffer anymore brain damage or brain trauma," Clara explained.
She remained in a coma for 3 1/2 weeks. "It was a miracle that I'm here and that I'm able to walk," Clara said. "They didn't think I was going to have function of my whole left side."
KSL News recently joined Clara at a physical therapy appointment. It was only her seventh such appointment and doctors are amazed at her progress. She'll go from there to occupational therapy and then speech therapy.
---
It was a miracle that I'm here and that I'm able to walk. They didn't think I was going to have function of my whole left side.
–Clara Lewis
---
High-level balance exercises help Clara deal with constant dizziness. Doctors say her brain is unlocking and her strength will come back.
"She's got one of the best attitudes I've ever met of anybody. She does anything and everything," said Laura Jones, Clara's physical therapist at Intermountain Medical Center.
Clara came home Dec. 29 to family members, friends and neighbors who had taken over child care, cooking, cleaning and laundry. She says she felt people's prayers. When her son Taylor attended a special church meeting, Clara said he told his grandpa, "Look at all these people. They love my mother."
"That was neat that he could see this, that 'yes, they love my mom and they're going to pray so that my mom will get better,'" Clara said.
The Lewises now cling to each other in gratitude.
Meanwhile, the Kaysville Police Department leads an ongoing investigation into the accident.
×
Photos
Related Stories