Estimated read time: 3-4 minutes
This archived news story is available only for your personal, non-commercial use. Information in the story may be outdated or superseded by additional information. Reading or replaying the story in its archived form does not constitute a republication of the story.
SALT LAKE CITY — A former vice principal at Alta High School who met with controversy following an investigation into alleged racism at the school announced Tuesday that he has reached a settlement with the Canyons School District.
"I am completely satisfied with this outcome," Mark Montague said. "It was gratifying to have it acknowledged that there was absolutely no finding of racism or condoning of racism on my part. Throughout this ordeal, I've heard from former students who told me that they believed in me and let me know I made a difference in their lives."
Montague — an educator of 33½ years and administrator for 13 years — voluntarily resigned from the district last week. Montague and Alta High principal Mont Widerberg were placed on paid leave by the district last spring after it began an investigation related to an incident at a school assembly.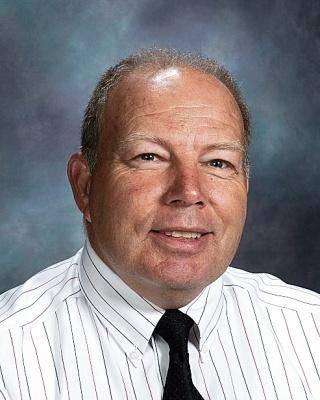 At a March 17 Spirit Bowl, a junior reportedly dressed in all white — his class color — and donned a white pillow case with holes cut out of it in an effort to taunt the senior class. Some felt his dress resembled KKK attire.
Montague said Tuesday that within a week of that assembly, he and Widerberg felt they had handled the incident and were moving forward when they were told they were going to be placed on leave.
"(It's a) shock to your system to think that what you're doing is moving in the right direction and taking care of issues and concerns and then find out that, apparently, you're not, according to the district," Montague said.
An investigation by the district's office of civil rights revealed concerns about the assembly, a text message photo of a burning cross that spread among students at Alta, and other undisclosed incidents that gave the school "great pause," a spokesman said. Ultimately, three Alta students were issued citations for unlawful acts in school, all class B misdemeanors.
Widerberg decided to take an early retirement. Within two weeks of being placed on leave, Montague said he was moved to a vice principal position at Butler Middle School — a move he felt was a demotion.
"I've never been in a middle school in my career," he said. "I spent 33 years in high schools."
Montague said he was also told that a letter of reprimand would be issued and placed in his file. He said he felt the move to Butler was meant to "send a message" to him, but that he went to the middle school with a "good attitude."
Still, he said he felt that the actions "tarnished" him and his family and decided to file a grievance with the district.
"In this case, I felt like I'd been wronged and wasn't willing to sit back and let this just go by," he said. "I've never condoned racism ever, in any capacity. I've always stood highly against anything like that."
Montague said the terms of his settlement with the district are confidential, but he and his family are happy to put this behind them.
District spokeswoman Jennifer Toomer-Cook declined to offer details about Montague's case or confirm that he was cleared of any racism-related allegations.
"We do not discuss personnel matters in public and we do wish Mr. Montague well in his future endeavors," she said.
E- mail: emorgan@desnews.com
×
Related links
Related stories
Most recent Utah stories