Estimated read time: 2-3 minutes
This archived news story is available only for your personal, non-commercial use. Information in the story may be outdated or superseded by additional information. Reading or replaying the story in its archived form does not constitute a republication of the story.
Gene Kennedy ReportingWith two escaped killers caught, there is intense relief tonight for the families of their victims.
All week these people were looking over their shoulders, in dismay that the two killers could have escaped. But Saturday night it all ended, and one phone call made all the difference.
"She said, 'Jean, we got good news. They're caught. We got them,'" said Jean Balliger, whose niece was killed by Danny Gallegos. "Well, I jumped for joy. I [had] felt really worried about what he could do."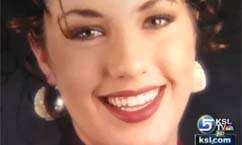 Tessie Seneca is the mother of Lindsey Fawson, who was killed by Juan Diaz-Arevalo. Seneca said, "When I found out they were caught it was complete and utter relief that I wasn't being held hostage any more."
A week of agony came to an end. But for days, two families felt threatened and wondered if the escapees would come after them. Luckily police were protecting them.
Tessie Seneca said, "They've been here every day."
Seneca's daughter, Lindsey Fawson, was murdered in 2005. Her ex-boyfriend, Juan Diaz-Arevalo, killed her by shooting her with a sawed-off shotgun.
In 1990, Jean Balliger's niece died almost the same way. Danny Gallegos shot Tammy Syndergaard to death.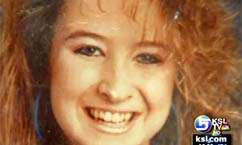 "It's hard. It's hard for me to talk about," Balliger said.
It's also hard for the families to imagine these violent men were together on the streets of Utah and Wyoming. They assaulted an elderly man near his cabin, tied him up with duct tape, then they stole his SUV. But that man managed to get help to call 911.
"There's wonderful people in this world, and he's one of them," Balliger said.
That mystery man led police to capture two killers. Seneca wasn't surprised that the two were involved in a car chase and gunfire before being arrested.
With the two back in custody, the families of their victims will sleep better.
"It's over with. They're behind bars. I can go about and do what I want now. I don't have to worry that every car that drives down the street I have to say, 'Oh, for heaven's sake, keep going,'" Balliger said.
The families expressed gratitude to police for that 24-hour security.
×
Most recent Utah stories