Estimated read time: 2-3 minutes
This archived news story is available only for your personal, non-commercial use. Information in the story may be outdated or superseded by additional information. Reading or replaying the story in its archived form does not constitute a republication of the story.
Whit Johnson Reporting An encouraging day yesterday turned to disappointment today for law enforcement agencies searching to woods of northeastern Utah for two convicted killers. It turns out the hot tip they had was a lie.
Authorities say they were given a false tip from a man who claimed he was with the escapees on Tuesday. Since the men escaped from Sunday afternoon, that tip was the best authorities had to go on.
According to a 27-year-old Vernal man, the escapees approached him at a rest stop along Highway 191 begging him for a ride. The man said he refused, then drove to the Vernal police department and, through photographs, positively identified the men as Danny Martin Gallegos and Juan Carlos Diaz-Arevalo.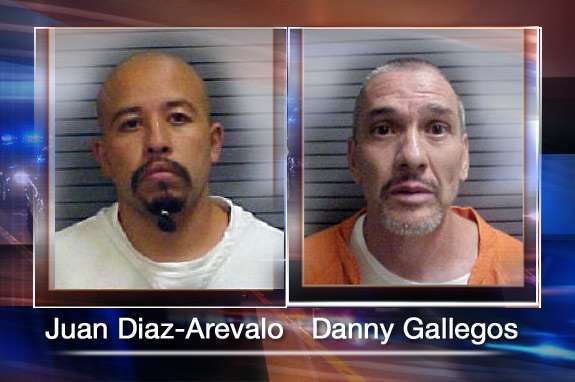 Authorities then focused their search efforts in that area. They used helicopters, airplanes, dog teams and road blocks, but all of that was called off just after noon today.
Upon further interviews by the Vernal Police Department, the man admitted he made the whole thing up. He never came in contact with the escapees.
"This was the best sighting and of course it was accompanied by what, at first, was a positive ID of a photograph, and it seemed to tie to the others. We now believe that the others were, in all probability, hunters that were spotted by these people," explained Sweetwater County Sheriff's Detective Dick Blust. He says a seemingly excellent report of a sighting turned out to be an empty basket.
The man will likely face charges of filing a false report and also will likely be held responsible for some of the financial costs of the search.
Authorities did say that the area needed to be searched anyway, and they feel that they've done a thorough job of that.
Police say that U.S. marshals are also following other promising leads, but they're not giving many details on what those leads might be.
Law enforcement agencies are still searching the immediate area around the jail and authorities are asking for the public's help.
They are warning anyone who believes they see the inmates to stay away from them and contact the United States Marshal Service at 524-5693, the Utah Department of Corrections at 576-7600, or any law enforcement agency. There is a $20,000 reward for information leading to their capture.
×
Related links
Most recent Utah stories