Estimated read time: 3-4 minutes
This archived news story is available only for your personal, non-commercial use. Information in the story may be outdated or superseded by additional information. Reading or replaying the story in its archived form does not constitute a republication of the story.
FAIRVIEW, SANPETE CO. -- How did Angela Hill end up with Logan McFarland, sitting in a Nevada jail? That question now haunts Hill's mother Denise Atwood.
Hill is from Fairview, Utah. And she reportedly has ties across Sanpete County, including in nearby Moroni.
Atwood spoke with her daughter Wednesday. Hill claims that she is innocent and told her mother she is shocked by the charges against her. She told her mother that Logan McFarland beat her up badly. When she tried to get away to a farmhouse nearby, he knocked her down, held a gun to her and told her she'd die if she escaped.
Things were not always so terrifying for Hill. Recently, she had one of her happiest days when she got engaged to her finance Ben last November. About a year and a half ago, Hill won a hard battle against heroin addiction.
Check out this story on KSL 5
Watch KSL 5 News at 6:00 and 6:30 p.m. for more on this story as it unfolds.
"She was so happy," Atwood said. "(She has) been with the same man we consider family for a year and a half. How does something like this happen overnight? What happened"?
It's clear Atwood is confused and surprised at how her daughter ended up with 24-year-old Logan McFarland. She says her family had never even heard of the man.
"(I) had no idea who this person was at all. No idea who he was," Atwood said.
The Atwood family simply doesn't know what happened. Hill went from celebrating Christmas with her fiance and the rest of the family to disappearing completely for days until she was captured in the Nevada desert with Logan McFarland, allegedly part of a crime spree that involved multiple murders.
"I have a lot of questions because I don't believe everything that has been said about her is true," Atwood said. She said that the family has never owned guns and that Hill has never held a gun in her life.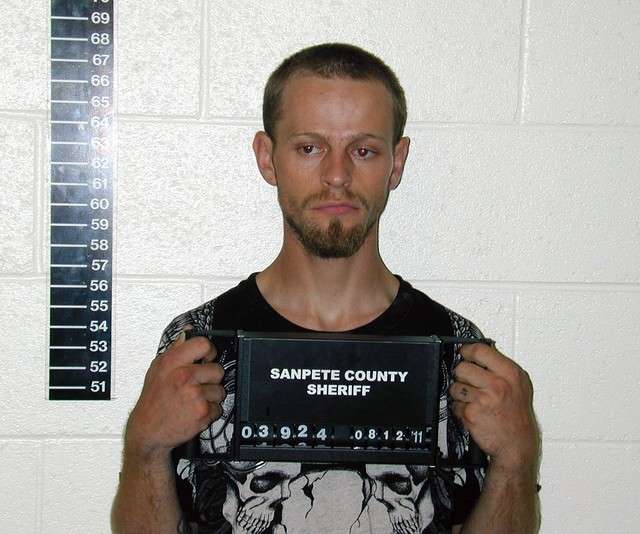 In the days after her daughter disappeared and before she was caught with McFarland, the family was not quite sure where she was or who she was with. But a haunting phone call from their daughter became the first clue.
"A man got on the phone, which we found out was Logan McFarland, and he told my husband 'If you come looking for your daughter you'll be looking down the barrel of a shot gun,'" she said.
Now, Atwood has even more questions than answers. How a girl who used be part of the LDS Young Women's program later turned to drugs, then overcame addiction, could now end up here.
"In my heart, I feel like (McFarland) was the instigator and he's the one that had the power in this. I still truly believe that," Atwood said.
Still, Atwood says no matter the truth she will stand beside her daughter, because that's what parents do.
Atwood said that her heart goes out to the families of those allegedly murdered by Hill and McFarland, and wishes she could tell them how sorry she is.
She had a message for her daughter too.
"I just want to put my arms around her. I just want to put my arms around her and tell her how much I love her."
Email: lprichard@ksl.com
×
Photos
Related stories
Most recent Utah stories