Estimated read time: 2-3 minutes
This archived news story is available only for your personal, non-commercial use. Information in the story may be outdated or superseded by additional information. Reading or replaying the story in its archived form does not constitute a republication of the story.
Whit Johnson ReportingPolice arrested a serial purse snatcher and identity thief. She's been one of Clearfield's most wanted criminals since last Spring.
Police say they're not completely sure who she is. She was booked under the name Bethany Campbell, but Clearfield police say she's stolen so many identities, that may not be her real name.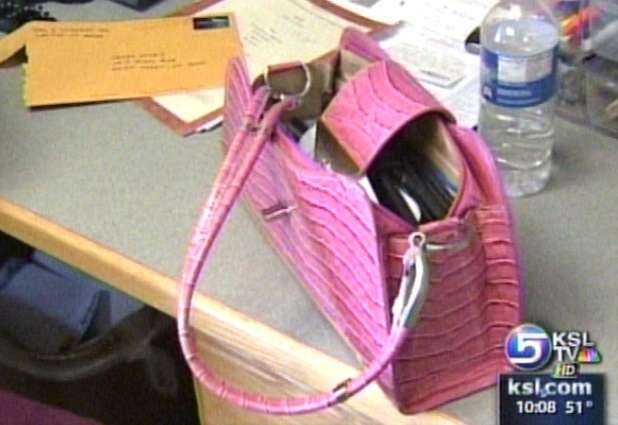 The five-month-long search for alleged professional criminal Bethany Campbell has come to an end. Tuesday police were in the process of following some new leads in the case, but late Tuesday afternoon she fell right into their hands.
Clearfield police say back in April Irene Evans was one of Campbell's first victims. She's a nurse at the Tanner Clinic, one of several places where Cambell would scour the halls looking for purses and wallets to steal.
Clearfield Asst. Police Chief Greg Krusi said, "If you've ever been into a medical facility, people wander around because they're lost. So she used this to her advantage."
Police say Campbell would then assume fake identities and purchase items with stolen credit cards. She would even commit crimes in the presence of a young boy police believe is her child.
Evans says, "You know the rest of us all go to work from nine to five and work hard for our paychecks."
Tuesday afternoon at a Clearfield Pawn shop, police got a lucky break. They spotted what they thought was Campbell's car parked outside.
"Kind of a fluke, yeah. We knew what we were looking for, and it just so happened that she was here," Krusi said."
When they went in they saw her with a man and a child, trying to sell items. The arrest didn't come easy.
Colleen Diggs, manager of Arrowhead Pawn and Sales, said, "There was a little bit of a scuffle. He did have to go down to the ground with her. She did go down."
Campbell will likely face several charges ranging from burglary to fraud. Her victims are breathing a sigh of relief.
"He called me today and told me they arrested her. It was great. It was like a weight was taken right off my shoulders," Evans said.
Police say Arrowhead Pawn and Sales, where Campbell was arrested, was very cooperative in the case. There wasn't any evidence to arrest the man or child who were with her. The investigation isn't over yet; police are still searching for other victims.
×
Most recent Utah stories