Estimated read time: 3-4 minutes
This archived news story is available only for your personal, non-commercial use. Information in the story may be outdated or superseded by additional information. Reading or replaying the story in its archived form does not constitute a republication of the story.
Alex Cabrero Reporting Two convicted murderers who escaped from the Daggett County Jail are still on the loose.
Their escape was first noticed Sunday, but many residents who live near the jail didn't find out until the next day. They're not happy about the lack of communication.
The men turned up missing during a head count at 8 p.m. MDT Sunday, six hours after they were last seen at the jail wearing gray sweats, said Jack Ford, a spokesman for the Utah Department of Corrections.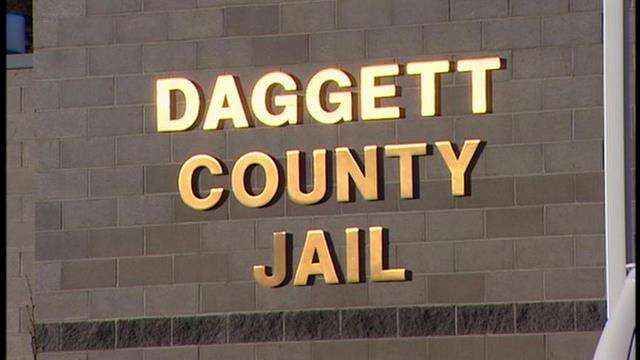 How it all happened is still unknown. Sheriff Rick Ellsworth has yet to return our numerous phone calls. However, he did release a statement saying, "Because the incident is under investigation, and I don't want to compromise our efforts to get these men recaptured, I can't go into much detail at this point about the escape itself.
The fact is that law enforcement strategy in incidents like this is two-fold: the manhunt itself and the investigative work that advances in conjunction with the manhunt. To reveal the details of the escape could adversely affect our investigative efforts and hinder the recapture."
Regardless, many residents who live in Daggett County wish they would've been told right away two convicted murderers escaped from their jail, instead of first hearing about it on the news nearly 24 hours later.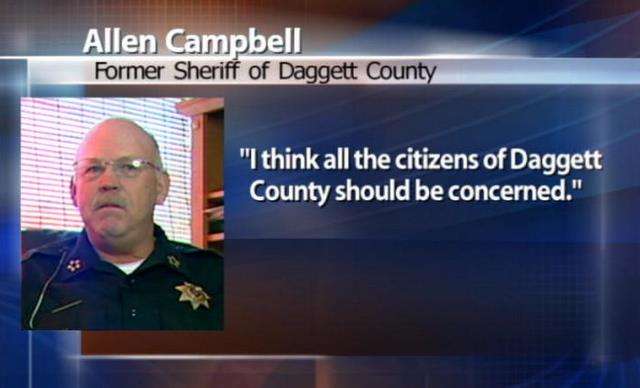 The Daggett County Jail has always been a jail where inmates and the small number of deputies watching them have a give and take relationship. "They treat you with the utmost respect, so you feel obligated to treat them with respect as well," explained inmate Carlos Toledo.
But the two inmates who escaped, convicted murderers Danny Gallegos and Juan Diaz-Arevalo, may have ruined that relationship forever.
Diaz-Arevalo was convicted of murder and child abuse in 2006. Authorities say Lindsey Fawson, 22, was shot in the face with a sawed-off shotgun in 2005 in Draper, a Salt Lake City suburb.
Because of overcrowding, the two men had been transferred to the jail from the state prison during summer, Ford said.
"I think all the citizens of Daggett County should be concerned," Former Daggett County Sheriff Allen Campbell said.
Campbell was beaten in the last election by current sheriff Rick Ellsworth. And we should note that was controversial election, that the Utah Attorney Genera's Office is currently investigating voter fraud.
Former Sheriff Campbell says he understands escapes happen, but what he feels shouldn't happen is to initially keep it a secret from residents and the state. "That almost strikes the chords of some type of cover-up, 'if we can find these guys and get them back in jail, nobody needs to know they were gone,'" he said.
Many residents who live in Daggett County, even most of those who live near the jail in Manila, didn't find out about the escapes until seeing it on the news the next day.
"I think it's very irresponsible of the sheriff not to notify the residents, especially those who live right around the jail. There should've been a door-to-door notification, so that families could've taken appropriate action," Campbell said.
Gallegos is 5 feet 7 inches tall, weight about 150 pounds, gray-brown hair, brown eyes, and has a large tattoo of the word "AMID" on his abdomen. Diaz-Arevalo is 5 feet 5 inches tall, weighs about 140 pounds and has black hair and brown eyes.
Police are asking those who may come in contact with these men to not approach them, but call local law enforcement immediately.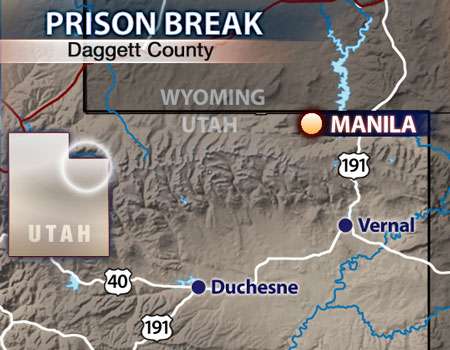 A detective from Sweetwater County, Wyo., a county also helping in the search, called KSL and said they are focusing on some cabins in the mountains. They are using airplanes, search dogs, and later tonight a helicopter with infrared imaging to try and find the two inmates.
(The Associated Press contributed to this article.)
×
Related links
Most recent Utah stories