Estimated read time: 2-3 minutes
This archived news story is available only for your personal, non-commercial use. Information in the story may be outdated or superseded by additional information. Reading or replaying the story in its archived form does not constitute a republication of the story.
Amanda Butterfield ReportingPolice and paramedics say there is a simple thing you can do with your cell phone that could save your life. It's free, it's easy, but it just hasn't caught on in Utah.
ICE is the contact that cell phone companies and emergency responders want you to have in your cell phone.
Gary Younger of Qwest explained, "ICE is an acronym we use for 'in case of emergency.'"
It's simple; just put "ICE" before the name of your emergency contact.
"If you've got an accident, that first responder can look on your phone and see an 'ICE' by a name, and know that's a person they might want to call," Younger said.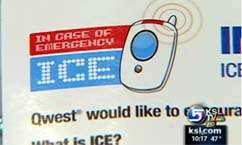 ICE originated in Europe and spread to the U.S. Here's the premise: Not everyone carries ID with them, but it seems everyone carries a cell phone.
ICE clears that up, and if you put an asterisk before, it will show first under contacts. It's free, it's easy, but not a lot of people are using it in Utah.
Vicki Aubrey of the Salt Lake City Police Department said, "I was watching the news out-of-state one day and saw it on the news."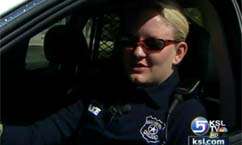 Aubrey was one of the few Salt Lake City officers we could find who had heard about ICE. She says it's a concept that could really help people in her line of work.
"If someone is unconscious, go looking for their phone to try and identify who they are, find someone who can tell me who they are."
Everyone we talked to thought it was a good idea.
A cell phone user named Annette told us, "I think it's smart, because you never know what could happen."
But we couldn't find anyone who actually had it in their phone. If people did have it, Aubrey says it would make a big difference.
"I hope it does catch on. It would help immensely in trying to contact people after accidents," she said.
Younger said, "Just ICE before the name and the phone number, and you're good to go."
You can find out more about ICE at the link on this page.
×
Related links
Most recent Utah stories