Estimated read time: 3-4 minutes
This archived news story is available only for your personal, non-commercial use. Information in the story may be outdated or superseded by additional information. Reading or replaying the story in its archived form does not constitute a republication of the story.
Tonya Papanikolas and Whit Johnson ReportingThe search is on for two inmates who escaped from the Daggett County Jail in northeast Utah. The escape brings back painful memories and new fears for at least one family.
Danny Gallegos, 49, and Juan Carlos Diaz-Arevalo, 27, escaped Sunday afternoon. But guards didn't know they were gone until an inmate count Sunday night. Both men have been convicted of killing women.
Monday was a hard day for the family of one of the victims. They say Danny Gallegos took the life of their loved one; now he's out roaming free instead of where he should be -- paying for the crime behind bars.
When Jerry Syndergaard and his sister, Jean Balliger, heard the two men had escaped from a jail in Daggett County, they were shocked.
Balliger said, "I about flipped. I couldn't imagine the prison allowing two murderers to be in a minimum security facility."
The news was very personal, since Gallegos murdered Jerry's daughter, Tammy, in 1991.
"Danny Gallegos is a crazed man," Balliger said.
Not knowing where Gallegos could be has put the family on edge.
Jerry Syndergaard said, "He has threatened to kill me because we tried to keep him in prison."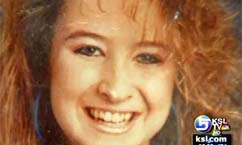 It also brought back horrible memories of Tammy being shot in the head after she opened her friend's closet and found Gallegos hiding there.
"It was an awful crime, it really was," Jerry Syndergaard said. "I will never in my life get over it."
The other escapee, Juan Carlos Diaz-Arevalo, was convicted of shooting his girlfriend, 22-year-old Lindsey Fawson, in the face with a sawed-off shotgun in 2005 while her sister and 3-year-old son looked on.
The two men escaped from the jail sometime Sunday afternoon by climbing a fence in the jail's recreation area. Guards at the jail didn't notice they were gone until a head-count at 8 p.m.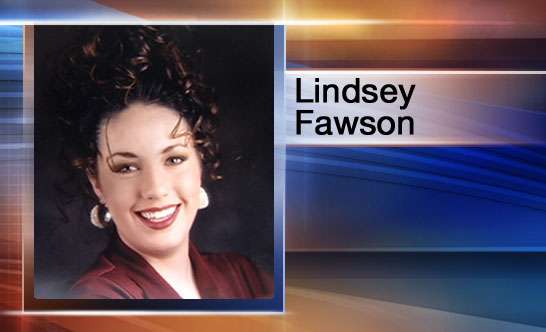 Now K-9 units and investigators from local, state and federal agencies are searching for them in Utah and Wyoming. The Syndergaard family wants them caught now.
Jean Balliger said, "There's no doubt about it in my mind. If he can get his hands on a weapon, he'll kill again."
These men are so dangerous prison officials urge the public not to approach them if they see them.
The two escaped inmates were part of a jail contracting program. The Utah state prison system is overpopulated by more than 1,500 inmates, so the state pays county facilities to house some of them.
Corrections says it's not a prisoner's crime, but his behavior that determines if that inmate can be sent to a county jail, and these men hadn't caused any problems in prison.
Jack Ford, the spokesman for the Utah Department of Corrections, says all inmates are carefully reviewed before they are transferred to county jails. "The counties pick and choose the inmates they'll take. We can't send them management problems. We can't send them mentally ill. We can't send them inmates who have a medical problem," Ford says.
He also said, "We can't just send them any of our inmates. We have to be selective about it, and we'll certainly review the type of inmates we'll send. In the meantime, we are investigating how this escape occurred."
Authorities believe the escapees may be wearing gray sweatshirts.
Anyone with information should contact the U.S. Marshals at (801) 524-5693.
(The Associated Press contributed to this report)
×
Related links
Most recent Utah stories