Estimated read time: 2-3 minutes
This archived news story is available only for your personal, non-commercial use. Information in the story may be outdated or superseded by additional information. Reading or replaying the story in its archived form does not constitute a republication of the story.
Sarah Dallof Reporting Three rescue teams are helping a hiker who became disoriented on the Mt. Olympus Trail this afternoon.
The teams were able to easily find her because she had a cell phone with her and was in communication with them the entire time. She told them that, despite the rain and slick trail, she was not hurt and was warm and dry.
The 26-year-old went hiking this morning. A couple hours later she headed back, but took a different route than the one she had gone up and got disoriented.
She called a friend who called the sheriff's office and a search was launched.
The woman told search and rescue crews that she had enough food and water and a jacket to stay warm. But officials say even if you're prepared, it's still not a great idea to go hiking alone.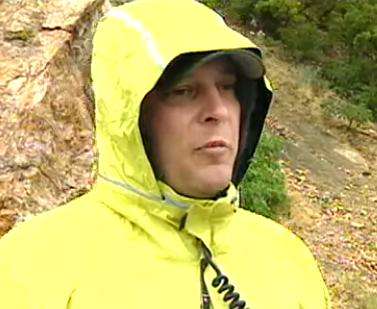 "Mostly, I wouldn't recommend going on a hike by yourself at all. First off, it's lonely, but the other thing is you always have someone else you can rely on if something happens to you. The cell phone is a good idea, but the preparation is also huge. Make sure you have water; you have clothing for the conditions and the day you're going out for. Always plan for a little longer than you expect just for the unforeseeable, and, you know, today's a perfect example of that," Sgt. Kevin Bedderton of the Salt Lake County Sheriff's Office said.
Another key element in this rescue was that the weather cleared and they were able to bring in a helicopter to start looking for the woman. As fate would have it, the helicopter arrived at the same time as the three rescue crews.
The tree rescue crews and search teams were able escort her down off the mountain.
×
Most recent Utah stories