Estimated read time: 3-4 minutes
This archived news story is available only for your personal, non-commercial use. Information in the story may be outdated or superseded by additional information. Reading or replaying the story in its archived form does not constitute a republication of the story.
(KSL-TV) --- On Wednesday, November 28, 2007, 43 years of broadcast history will come to an end as legendary news anchor Dick Nourse signs off from the KSL 5 Eyewitness News for the last time.
After a remarkable career that began at KSL in 1964, Nourse will embark on a well-deserved retirement. He will turn over the reins to his long-time colleague and former co-anchor, Bruce Lindsay.
Nourse's longevity is unrivaled in American television news. He landed his first anchor position at the age of 24 when he dropped into KSL TV on Social Hall Avenue for an unscheduled job interview. He was in town visiting his brother, planning to move on to California, when Channel Five offered him the position of Weekend Anchor.
"It was an amazing opportunity and I never regretted for a minute the decision I made all those years ago," Nourse said. "This has been a great opportunity. I've worked with the best people in the industry and I've had the honor of broadcasting to the best audience in the country."
"What an honor to have Dick Nourse with KSL Television for so many wonderful years. We have adult viewers tell us they grew up watching Dick on KSL with their grandparents. He is truly one of a kind and there will never be another anchor like him in Salt Lake City or anywhere. We wish him and his family the best as he retires," said Greg James, Senior Vice President and KSL 5 Station Manager.
Most Utahns can't remember a time when Dick Nourse wasn't on the air. With his straightforward delivery and commanding baritone voice, Dick delivered the first word of the events that have shaped a generation. From Woodstock to Watergate to the Winter Olympics, he left his audience every night with a clear understanding of the events of the day. He traveled to Vietnam in 1967 to chronicle the efforts of Utahans in combat, and he returned in 1997 to produce a series of compelling reports on the aftermath of the conflict, three decades later.
His relationship with the audience became deeply personal when Dick shared the details of his treatment for cancer. And he has dedicated countless personal hours in support of various charities.
"The magic of Dick Nourse isn't complicated - he is a man who genuinely cares about his profession, and his audience, " said KSL Vice President for News, Con Psarras. "Dick Nourse has always respected the audience, and the audience understands that and has rewarded Dick and KSL, with their trust."
Dick's successor as anchor of Eyewitness News will be Bruce Lindsay, whom Dick first met in 1967. Nourse visited Granger High School to talk about his trip to Vietnam, when a young man approached him and asked about the profession of broadcast journalism. After a brief question-and-answer session, the young man told Dick "What do you know; maybe someday I'll be working with you." As he left, Dick asked the student his name. His reply: "Bruce Lindsay."
Bruce's high school goal was met in 1978, as a member of the KSL 5 Eyewitness News team, when KSL went from single-anchor format newscast to dual-anchor newscast and Dick Nourse's first co-anchor was Bruce Lindsay.
Mr. Lindsay has reported from all over the world, having worked in Los Angeles before returning to Utah. He is the recipient of many journalism awards from the Society of Professional Journalists and other organizations, including a 1980 Emmy Award for coverage of the Democratic National Convention.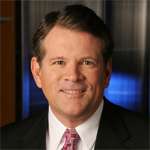 #bruce_lindsay
"There's only one Dick Nourse and no one will ever replace him," Lindsay said. "He is truly a legend. It's an honor to have worked beside him for three decades. I look forward to leading the strong news tradition that has been set for me and all the rest of us at Eyewitness News."
Public and private celebrations are being planned and will be announced in the future. Mr. Nourse will continue his presence on the Eyewitness News into his retirement, as a senior correspondent. He will produce special reports and news coverage on a regular basis.
×
Most recent Utah stories