This archived news story is available only for your personal, non-commercial use. Information in the story may be outdated or superseded by additional information. Reading or replaying the story in its archived form does not constitute a republication of the story.
MILLCREEK — One man is dead and another in critical condition following a double shooting late Sunday.
Police were called to the parking lot of the Murray Ridge Apartments, 440 E. 4100 South, just after 11:30 p.m. on a report of shots fired. The first arriving officers found 35-year-old Tommy Varner dead in the parking lot, said Unified Police Lt. Justin Hoyal.
While detectives were sorting out that crime scene, police received a call from Intermountain Medical Center that another man with a gunshot wound had been dropped off in the Emergency Room in critical condition.
Investigators eventually determined the two gunshot victims were connected. Police on Monday did not immediately release how the two men were connected.
"My kids were home with me and I was by myself," said neighbor Lauren Goins. "It's scary."
Goins said her 18-month-old daughter woke up crying around 11:30 p.m., possibly because of the chaos going on outside her window.
"I looked out the window and I saw the gentleman and I saw his body, and all the sirens and cops," Goins said.
"The information we received from callers was that they had heard yelling, and then shots being fired," said Hoyal.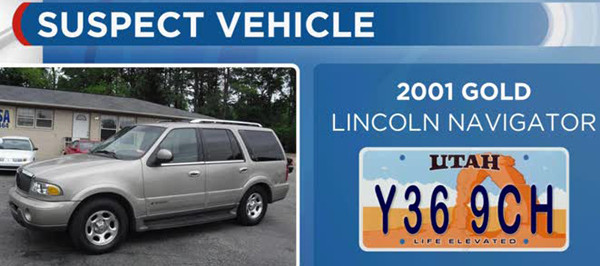 Details on a possible motive and how many others might have been involved in the gunfire were not immediately known.
Varner has an extensive criminal history, according to Utah State Court records. In October, he was arrested after leading police on a high-speed chase in a BMW with his 8-year-old son in the car. During the chase, Varner attempted to hit a police car with his vehicle, according to court records. He was eventually stopped after police spiked his tires.
Varner has been in and out of prison since 1998, according to the Utah Department of Corrections, on burglary, theft and drug-related convictions.
In 2007, Varner was sentenced to up to five years at the Utah State Prison for a theft conviction, according to court records. In 2004, he was sentenced to one to 15 years at the prison on drug-related convictions. Varner was also sentenced to prison in 1998 for felony burglary, in 2000 for absconding and for drug distribution in 2001, according to court records.
Detectives were looking Monday for a gold 2001 Lincoln Navigator with Utah license plate No. Y369CH. It may have been the vehicle that dropped off the second victim at the hospital, Hoyal said.
"We've run that plate, we know who the registered owner is," Hoyal said. "What that exact connection is, we don't have that."
Goins said she hopes whoever was involved does not come back to the apartment complex, putting her family at risk.
"I'm just scared and I thought I could be safe here," Goins said.
That vehicle was located by investigators by 10:45 a.m. But information about where it was found or whether it was abandoned or occupied when it was discovered was not immediately released.
----
Written by Pat Reavy and Shara Park.
----
×
Photos