This archived news story is available only for your personal, non-commercial use. Information in the story may be outdated or superseded by additional information. Reading or replaying the story in its archived form does not constitute a republication of the story.
SALT LAKE CITY — As glorious as Thanksgiving dinner is the first time around, leftovers are inevitable. The possibilities for second day essentials are endless.
But we thought we'd point out some simple, and good, dishes from Chef David Bench at the Lion House.
"Get (the food) so it holds for a while, and it's safe to eat. And it's different than the same meal over again," Bench said with a laugh.
Food safety
First off, Chef Bench says keeping food at a safe temperature can keep people from getting sick. Cool things down and heat them back up rapidly, he says, and don't let the leftovers linger — use them up within a few days.
"You want to keep your food either colder than 40 degrees or hotter than 135 (degrees) — we say 40-140: anywhere in there bacteria can grow," Bench said.
Meal #1: Hot soup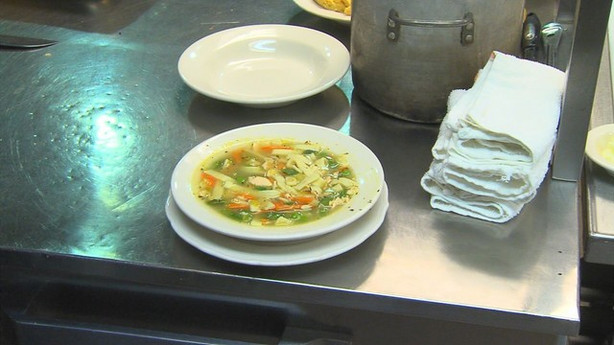 Soup is pretty simple: For turkey stock, start with the remains of the bird. "Break it up into pieces, fit it into a pot," Bench described. "You just get this jelly that's in the bottom the pan — all of that goes in there.
Once the turkey's in, add chopped-up carrots and celery, lots of water and some seasoning, and bring it to a boil for a few hours of overnight.
Meal #2: Cold Soup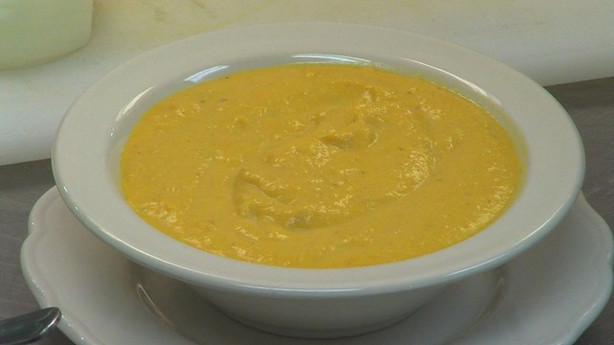 The next soup you can make using your mashed potatoes, squash or yams. "This is a cold acorn squash puree. It's made with acorn squash," Bench explained.
Whisk all that together. Keep it plain or spice it up with veggies if you like.
Meal #3: Thanksgiving sandwich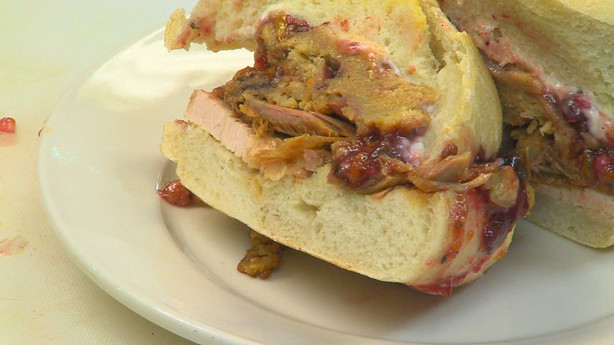 Next, venture into the stacked sandwich.
"It's called a "turkey terrific," Bench said. "It's basically a turkey dinner on a sandwich."
Basically, you just pile everything on a roll — turkey, stuffing, cranberry sauce — the more ingredients the better.
"You can't go wrong with a sandwich after Thanksgiving," Bench said.
These are just suggestions, and basics to get you started. There really isn't a recipe, just use this to get creative.
Email: rpiatt@ksl.com
×
Photos