Estimated read time: 3-4 minutes
This archived news story is available only for your personal, non-commercial use. Information in the story may be outdated or superseded by additional information. Reading or replaying the story in its archived form does not constitute a republication of the story.
(Photo by Randall Jeppesen, KSL Newsradio)
Whit Johnson Reporting
A few headaches, and perhaps dangerous situations, came with the opening of a brand new intersection being tested by rush hour traffic for the first time today.
The continuous flow intersection, or CFI, is the first of its kind in Utah and one of only a handful in the entire country.
It opened yesterday at 3500 South and Bangerter Highway.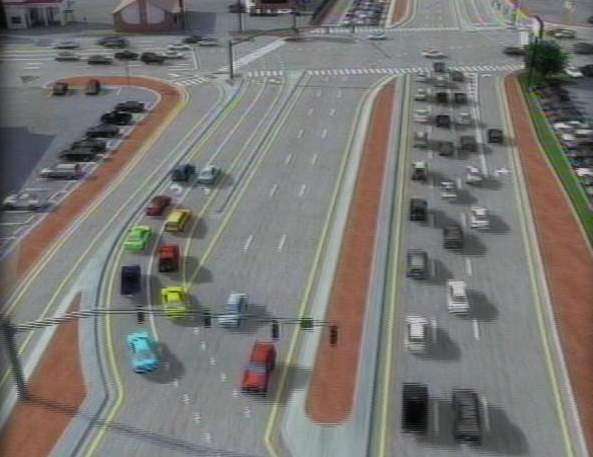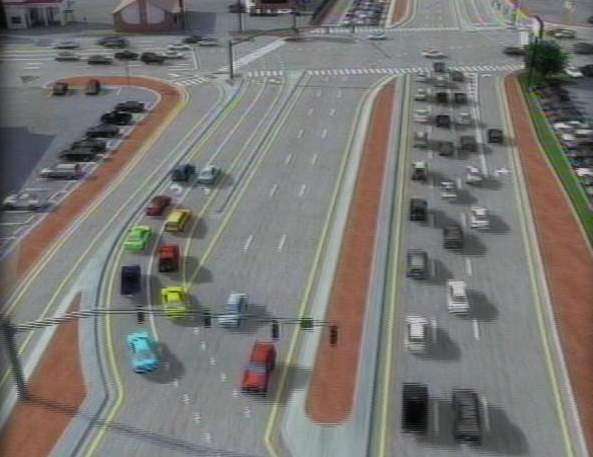 Officials at the Utah Department of Transportation say traffic moves through the intersection almost twice as fast as it did before. The biggest problem now is that people are getting confused and are putting themselves in dangerous positions.
At a glance the CFI appears to be working perfectly. "I think it's going better; better than we expected," said Nile Easton, spokesman for the Utah Department of Transportation.
And despite crossing numerous lanes, pedestrians are safely getting to their destinations with plenty of time to spare. "It's better. You have more time. I like it," one female pedestrian said.
But, after this morning's commute it's plain to see that it's not quite as simple as the UDOT instructional video says it is. "I think there's definitely some confusion. Yesterday when we turned it on we saw some people cue up in the wrong place. They missed the left turn. It's much earlier than you would expect if you were not used to it," Easton said.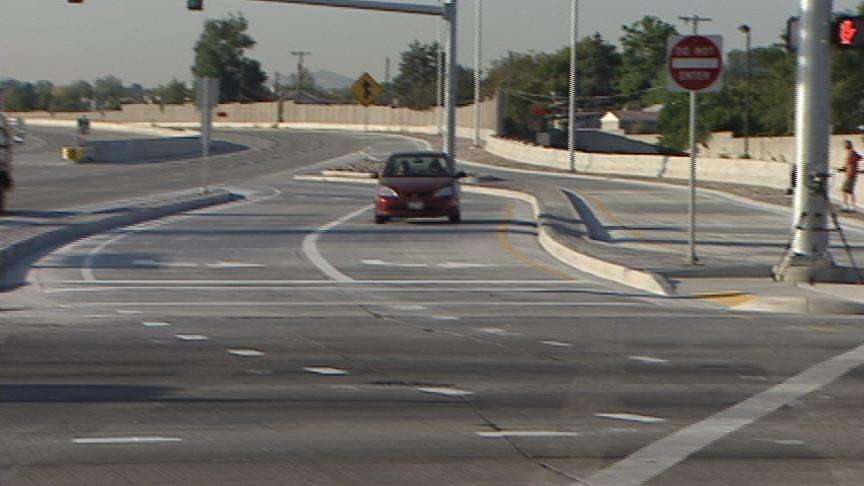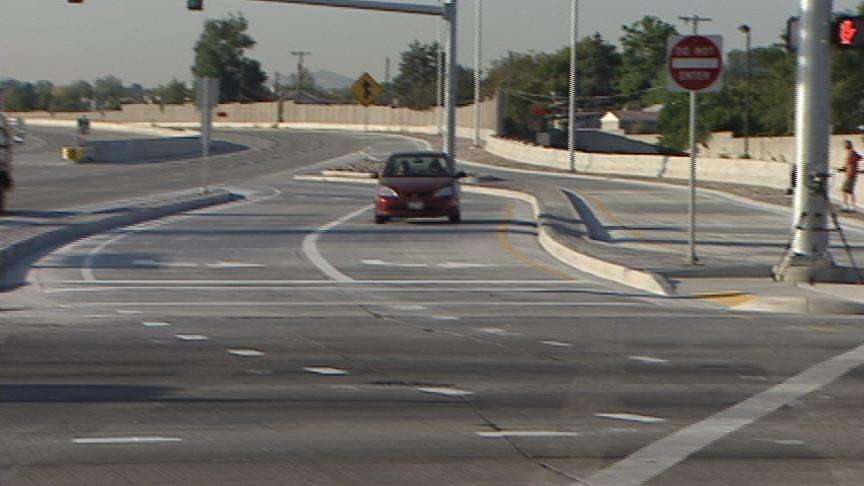 In fact, this afternoon some people doing the same thing. One car almost drove into oncoming traffic. Not far behind, another vehicle blew out a tire driving up and over the median. "Some people aren't used to maybe turning earlier," commuter Derrick Peterson said.
Easton had some advice for drivers. "Don't be on autopilot when you come through this area. Watch the signs. If you just watch the signs you're going to get through just fine," he said.
UDOT believes the confusion won't last much longer than a few days, and the traffic improvements will make the continuous flow intersection a success. "[It] seems like traffic has been flowing pretty smoothly," Peterson said.
UDOT says in the future they may build more intersections just like this one.
For drivers who want to know more about how it works, UDOT has created an instructional video. Just click the related link to access it.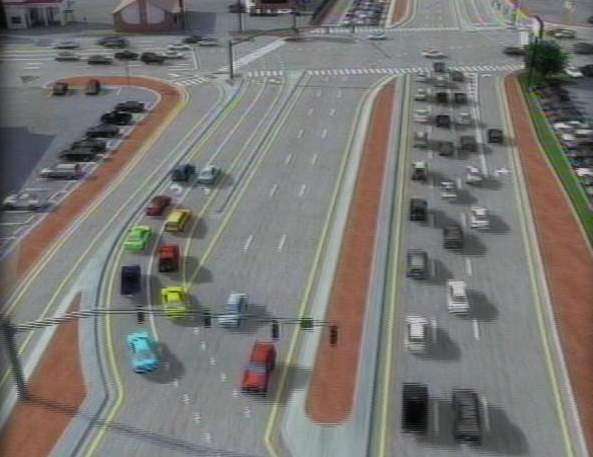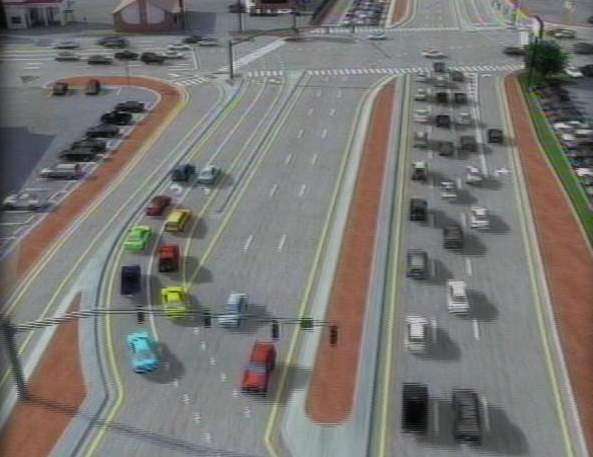 The new intersection is designed to get traffic moving smoothly. The Utah Department of Transportation believes it's very important because this intersection sees about 100,000 cars per day.
But, UDOT also says it can be a little confusing. So here's how it works: When turning left off Bangerter Highway, you'll enter the turn lane just like at any other intersection. But when the left turn signal turns green, you'll drive across oncoming lanes into an all new lane on the far left side of the road.
Right-hand turns are a little different, too. There's no need to stop, but you do have to yield to pedestrians.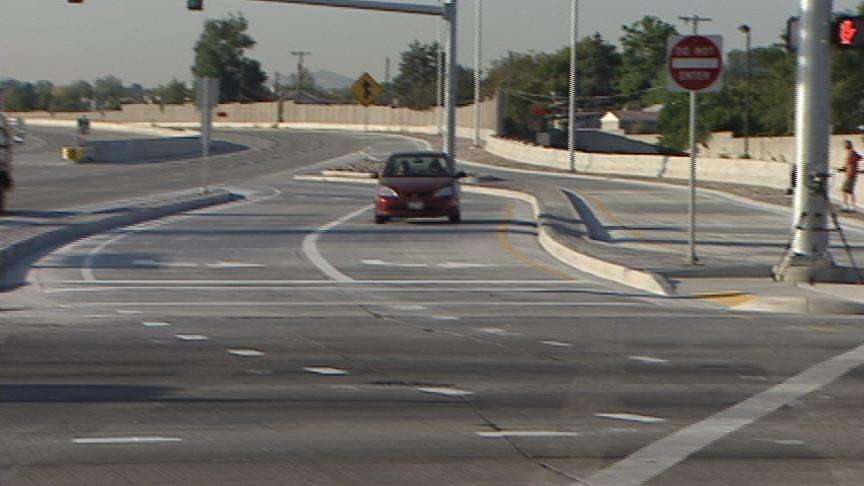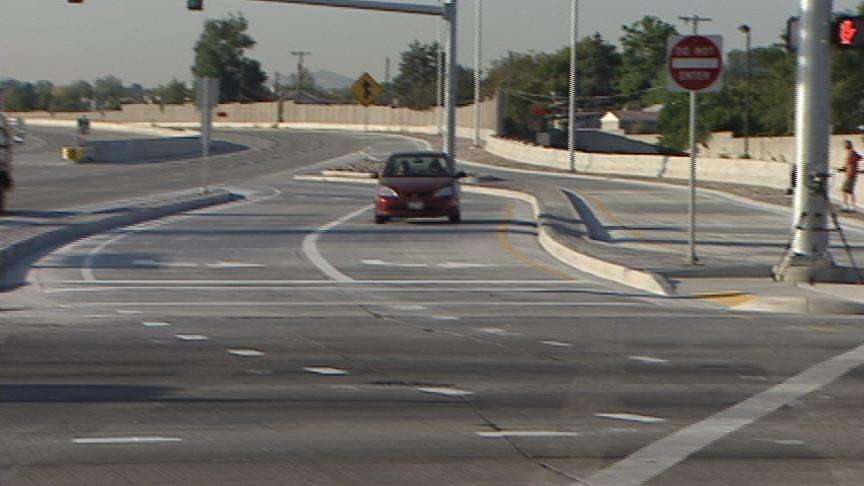 UDOT's Nile Easton said, "What it's going to mean, the bottom line is people are going to have more green lights, especially those going east and west through this intersection."
There was a bit of confusion among drivers both this morning and yesterday when the intersection opened. "I think there's definitely some confusion. Yesterday when we turned it on we saw them cue up in the wrong place. It's much earlier than you'd expect if you're not used to it. Luckily, it was just one of the routes that's mostly for commuters [and] residents, and I think after a few days people are going to get used to it," Easton said.
The intersection has been under construction since March, and it officially opened yesterday in preparation for this morning's commute.
If you'd like extra helping learning how to use this intersection, there is more information at the links on this page. -->
- - - - - -
×
Related links
Most recent Utah stories