Estimated read time: 2-3 minutes
This archived news story is available only for your personal, non-commercial use. Information in the story may be outdated or superseded by additional information. Reading or replaying the story in its archived form does not constitute a republication of the story.
Sandra Yi Reporting Investigators in Salt Lake County hope a chair will help them solve a murder.
A man was stabbed to death in a Kearns church parking lot over the weekend. Six days later, police still have no suspects.
This afternoon investigators released a picture of a chair in hopes of getting more leads in the case.
They say the victim, David Farrimond, was known to dumpster dive. They believe he found the chair in a dumpster and took it home.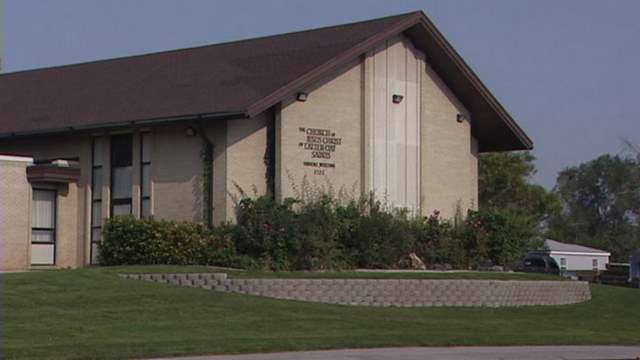 Police say the chair was missing a leg, and he went back to the dumpster to find it. But he never made it back home.
He was last seen around midnight Saturday. "He did relay to someone he was going out to find the fourth leg to this chair. He left with a flashlight and went out on his bike to find the fourth leg. The next time he was seen he was in that parking lot, dead from a stab wound to the heart," explained Sgt. Rex Mulholland of the Salt Lake County Sheriff's Office
Mulholland continued, "We're hoping someone will recognize this chair and know where it came from and be able to give us an idea on what his destination might have been, because we know he had found the chair leg by the time he had been murdered."
Investigators say Farrimond's friend found Farrimond's body in the church parking lot, which is in the area of 4300 West and 5700 South in Kearns. That was 2:30 Saturday morning. Police say Farrimond had been stabbed in the chest.
He was riding his bike and was within 30 minutes of his home, so investigators believe he could have been in the Taylorsville, West Valley or Kearns area that night.
Anyone who has information on this case or recognizes the chair is asked to call Detective Paul Nielsen at 743-5843. He's with the Salt Lake County Sheriff's Office.
×
Most recent Utah stories