Estimated read time: 2-3 minutes
This archived news story is available only for your personal, non-commercial use. Information in the story may be outdated or superseded by additional information. Reading or replaying the story in its archived form does not constitute a republication of the story.
Richard Piatt Reporting Is Jenny Wilson's primary election loss in the Salt Lake City mayor's race a bad sign for female politicians? Wilson has concerns, considering the number of women versus men who even run for office in this state.
Did being a woman have anything to do with Jenny Wilson's third place finish Tuesday night? According to Wilson, a Sunday newspaper op-ed piece by Mayor Rocky Anderson didn't help. It centered on family priorities and focused on Wilson.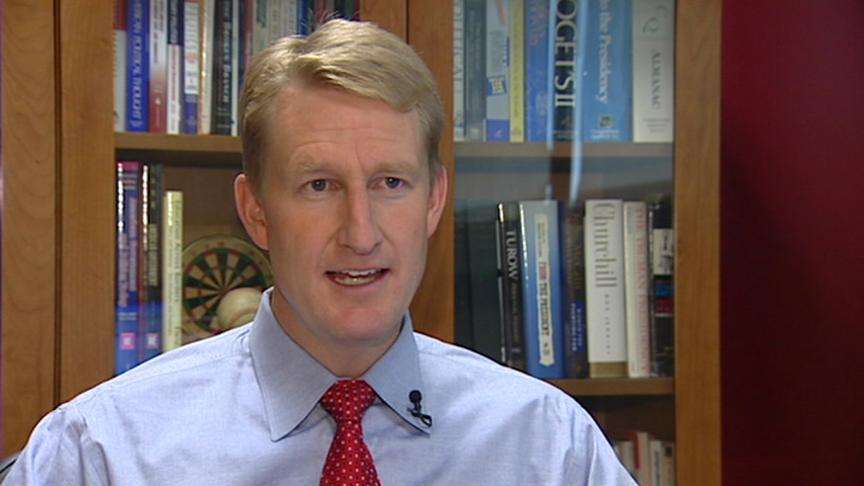 She said, "We all have challenging schedules, whether we're men or women. I'm the daughter of a mayor who I think successfully balanced his job with his family."
In Utah there are fewer women than men in elected office, most notably in the state Legislature. Right now, 18 out of 104 Legislators are women. There are nine female mayors out of 174 cities in Utah.
Hillary Clinton is running for President and would be the first woman to hold that office. Could that prevent her from winning? Political analyst Kirk Jowers says no. "I think Senator Clinton's issue will not be gender if she loses. In fact, the smart money will be to bet that Clinton will be the next president, if you look at polling and trends," he said.
Over the years. research shows, fewer women have run for office at all. Most voters indicate gender is not the deciding factor in the voting booth.
Former state Senator Karen Hale says, "It doesn't matter what gender. There are questions we all need to ask before we run for an office. Am I able to do this? Am I able to have that network of support from my family?"
The bottom line is that it's tough for anyone to run for and stay in public office. Both parties welcome both men and women who are willing to do it.
In the Salt Lake City primary, Ralph Becker and Dave Buhler --both men-- will face each other in the general election in November.
×
Most recent Utah stories