Estimated read time: 2-3 minutes
This archived news story is available only for your personal, non-commercial use. Information in the story may be outdated or superseded by additional information. Reading or replaying the story in its archived form does not constitute a republication of the story.
(AP Photo/Stuart Johnson, Pool)John Hollenhorst Reporting
A night of fear and pain: That's how Warren Jeffs' main accuser testified she felt the night her marriage to a first-cousin was consummated. The accuser was just 14 years old at the time.
"I was just sobbing, and my whole entire body was just shaking. I was so scared," she said.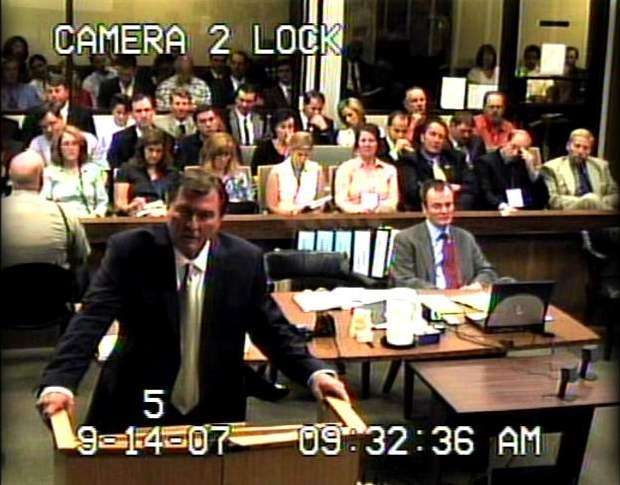 Jeffs is on trial accused of being an accessory to the rape of a child. The trial is opening a window into the secretive practices of Jeffs' FLDS church.
Arranged marriages to young teenagers are so common, Jeffs sometimes did several at a time. In the case of his accuser, it led to several pregnancies and an apparent suicide attempt.
Whatever the religious motivations are, the human price of it was on display today in tearful, gripping, emotional testimony. The child-bride, who is now 21, portrayed the psychological torture of marriage to a husband she didn't want and couldn't stand and forced sex before she even knew what sex was.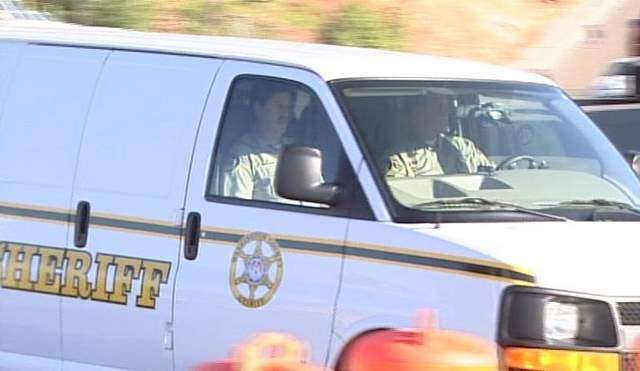 As Jeffs sat expressionless in court, his accuser described being fitted for a wedding dress the night before the ceremony.
"It was extremely emotional. And I felt betrayed by the people I trusted most," she said.
Jeffs performed the marriage along with two others at the Caliente Hot Springs Motel in Nevada in 2001. She was chosen as a child-bride just three or four days before. After marrying her own first-cousin, she crumpled to the floor of a motel bathroom.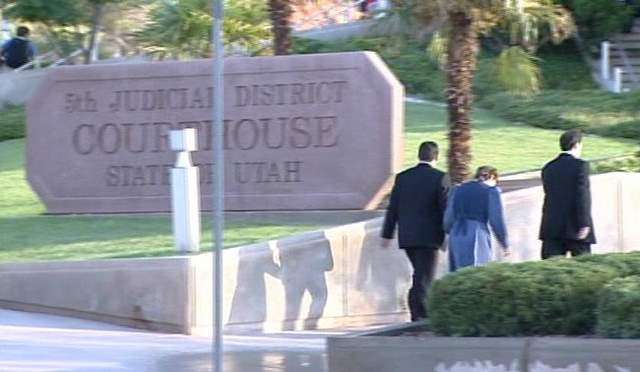 She testified, "I wouldn't come out. I sat in there and cried and cried and cried. I could not believe that I had just gotten married."
She testified Jeffs used his religious authority to force the marriage, threatening the loss of eternal salvation. When the cousin forced sex on her, she didn't even know what sex was or where babies came from. But she knew she didn't want it.
"I was crying and I was like, 'Please, I don't want you doing it! It doesn't feel right. Please stop," she said.
She appealed to Jeffs to undo the marriage, but he told her to go home and repent. "He told me that I needed to go home and give myself to [my husband] who was my priesthood head and husband, mind, body and soul, and obey without question."
After her first sexual intercourse, the 14-year-old swallowed two bottles of painkillers. She said, "The only thing I wanted to do was to die. I just wanted to die." She threw up and survived.
But that wasn't the end of it for her. She says she had a few pregnancies that all ended in miscarriages. Later, she broke away from the FLDS culture and married again to someone she chose herself.
×
Related links
Most recent Utah stories