This archived news story is available only for your personal, non-commercial use. Information in the story may be outdated or superseded by additional information. Reading or replaying the story in its archived form does not constitute a republication of the story.
SALT LAKE CITY — Everyone sitting along aisle 11, row 19 certainly knows Alleyne Summerhays. She's been a fixture at Ute games for about 65 years. At age 88, she's seen a lot of Ute football — good and bad — and has no plans to stop.
"There's an awful lot I don't know about the game, but I've picked up a few things," Summerhays said. "I like to watch them, I like the crowds, I love the band; it's just a fun day."
---
I like to watch them, I like the crowds, I love the band; it's just a fun day.
–Alleyne Summerhays
---
She figures she's seen close to 400 Ute games in the years since her first game in 1945. Through that span, there have been 10 head football coaches, 10 Utah governors and 11 U.S. presidential administrations.
Summerhays met her husband, Larry, while he was in the Army stationed in North Carolina. Once discharged, they moved to Salt Lake City, Larry's home. He was a Ute alum.
"And then football season came along; and we bought tickets for the football season, and we've had them ever since," Summerhays laughed.
Larry Summerhays passed away eight years ago, and since then her son has attended the games with her. While he says his mother yells constantly throughout the game, she says she just loves the atmosphere of being at the game — a game that has certainly changed through the years.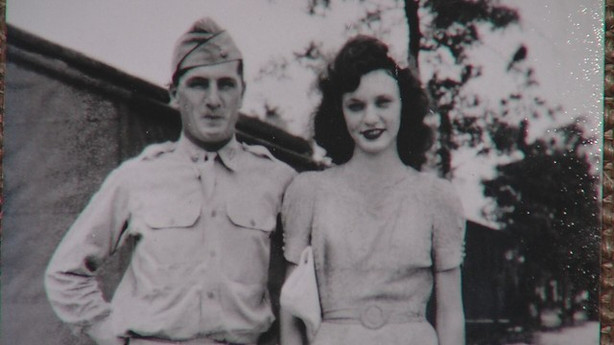 "I think they're faster. I think they're bigger, a little rougher than it used to be," Summerhays said.
Her favorite coach? Urban Meyer.
Favorite game? The Sugar Bowl win against Alabama.
And thoughts about the Utes now part of the PAC-12 Conference? The jury's still out, she says.
Summerhays has had both her hips replaced this year, and she's going to have a knee worked on in a few weeks. But that won't keep her away from her Utes.
"It's certainly something I enjoy, look forward to," she said. "I really enjoy it."
Summerhays plans to be back at Rice-Eccles Stadium Saturday night to watch the Utes play UCLA. She's also excited for basketball season to start — she and Larry began buying season tickets to watch the Runnin' Utes the same year they bought the football tickets.
Email: kmccord@ksl.com
×
Photos